Jason Aldean Praises Maren Morris, Miranda Lambert + Carly Pearce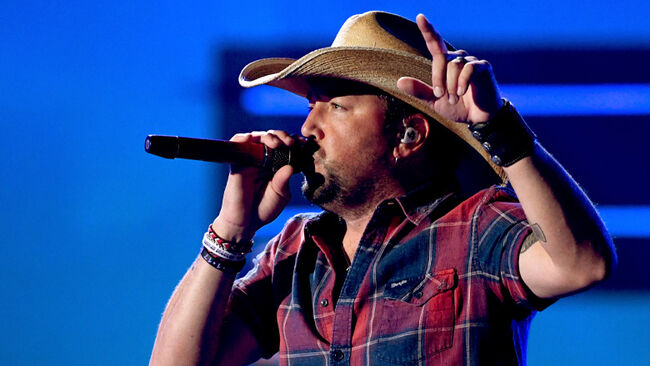 Jason Aldean commends artists who push boundaries to create music that is outside of the box, and currently, his hot list is stacked with female talent.
Maren Morris, Ashley McBryde, Kacey Musgraves, and Miranda Lambert to name a few.
"Maren Morris, I love her voice, and I love what she's doing, how she's not staying in country only," Aldean recently told the press. "Country's her home, but she can kind of branch out. I dig that. I think that's cool. I know that a lot of people look at [that] differently, but I think country needs her and needs that. As long as [country music] stays her home, I think it's great that she goes out and does that stuff."
Jason also exulted the spotlight on his "Drowns The Whiskey" partner, Miranda Lambert saying "Miranda, I still love the stuff she does. She's one of my favorite female voices out there."
While Jason sings the praises of country music females, he puts his money where his mouth is and has asked newcomer Carly Pearce to join his 'Ride All Night Tour' which also features Kane Brown.
"Carly, I think it's great to have a female out on the show just to kind of change it up a little bit," he continued. "We had Lauren Alaina out last year, and I thought that worked out really well, so Carly, coming off a big year, she's doing really well, so I think it's gonna be fun."
Catch all the action on the road by locating all of Aldean's upcoming shows at JasonAldean.com.
Photo Credit: Getty Images.