Monday, October 29th, 2018
Do NOT fear technology! These tech-hacks will make everyone's life a little easier...
Click the image below to read more....
One of our listeners posted on Facebook ...welcoming all to see their amazing Halloween display. Our thanks to Melanie White, and especially her husband, Jerry for creating this awe-inspiring Halloween display. (Jerry made almost everything you see himself)! Happy Halloween! Their live display is located off Chamberlain and Sparkle in North Port, FL...
Click the Headstone to see the video!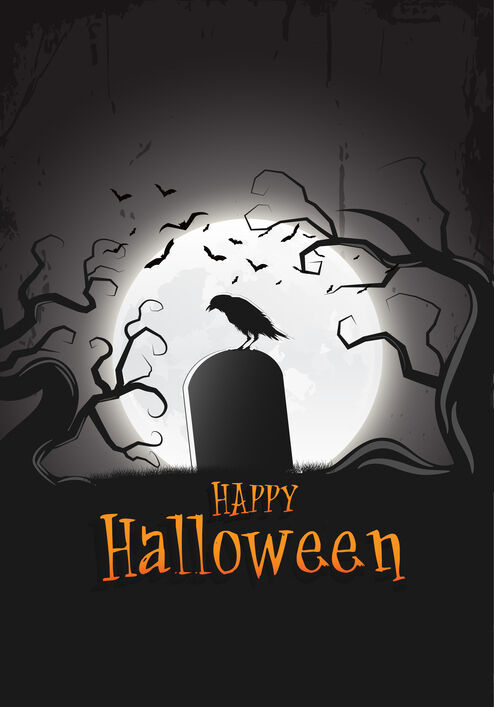 BOS 5 LAD 1: Red Sox Take World Series In Five Games
Boston won it all in five games.


The Boston Red Sox won their fourth World Series championship in 15 years, beating the Los Angeles Dodgers 5-1 in Game 5 last night behind—and yes you are hearing me right—David Price.
Price, who came into this game a post season pitching pariah—thank your English teacher if you appreciate that alliteration—having lost 9 of 10 post season starts won his second straight World Series start this year. This one being the Series clinching game throwing three-hit ball into the eighth inning.
Meanwhile, on offense, it was Boston's Steve Pearce picking up right where he left off Saturday night when he broke Game 4 open with a bases clearing double in the ninth in the Sox 9-6 win.
Pearce opened the scoring with this two-run shot off Clayton Kershaw in the top of the first putting the Sox up 2-zip and giving them all the runs they would need and then—after solo shots by Mookie Betts andJD Martinez—Pearce closed the scoring with one more solo shot.
And walked away with the Series MVP.
SEE: Kershaw, P-shawwwhttp://www.espn.com/video/clip?id=25113374
Alex Cora became the first manager from Puerto Rico to guide a team to the title. He's just the fifth rookie skipper to do it overall.
Los Angeles lost Game 7 of the World Series last year to Houston— also at Dodger Stadium, by the same 5-1 score.
Pearce earned the MVP batting .333 with four hits in twelve at bats, but all four of those hits were for extra bases as three were homers and one was a bases loaded double—which is why he had 8 RBI and scored five times with for a 1.167 slugging percentage.
Source: ESPN Jimmy John's Driver Who Took Vet To Hospital Gifted New Car
October 29, 2018
Jimmy John's founder pays it forward after his employee's good deed.


We previously told you about a wrong number that led to a Jimmy John's delivery driver taking a veteran to the hospital and now that employee is getting rewarded for his good deed. Zach Hillmer responded to a call that came in by mistake from a woman in Florida trying to reach a social worker to arrange a ride to the hospital for her brother who just had surgery. Hillmer picked the man up and drove him to the ER.
And when the founder of Jimmy John's, Jimmy John Liautaud, heard about Hillmer going above and beyond his job to help the stranger, he flew to Nebraska and surprised the driver with a new Ford Escape. It's a big upgrade for Hillmer from the 1991 Chevy Cavalier he was driving and recently hit a deer with, and he's very thankful for the generous gift.
"He did a random act of kindness, I did a random act of kindness, so that's what it's all about," Liautaud explains. "This is about America and helping people out and helping your teammates out."
Source: Omaha.com Bohemian Rhapsody' Performed in 42 Styles
Anthony Vincent performs "Bohemian Rhapsody" in 42 different styles.

Todd Matthews
Want to know more about Todd Matthews? Get their official bio, social pages & articles!
Read more