Friday, October 26th, 2018
Join us THIS SUNDAY at the all new Fisherman's Village Beach for the Duck Races! This is going to be such a fun event for kids and big kids alike! Cheer your duck to victory! There are $5000.00 in prizes up for grabs! Get your duck today with a suggested $10.00 donation through Friday at:
Westchester Gold and Diamonds
Peace River Seafood
Boyette and Miller Consruction
Torch Bistro
Punta Gorda Chamber of Commerce
The Hive Bar
Charlotte/Desoto Building Industry Association
Charlie's Pub
Nix and Associates Real Estate
This weekend you get can your duck by visiting crossroadspg.org, or just click on the duck below:
TOO cute to pass up! A ghostly chorus to make your Friday fly by...
Special Radio Show I'm proud of!
I am proud to be part of a fast growing radio show on Saturday mornings - which is all about collecting, antiques, home decor, crafts, gardening and more - called Marc Speaking. Wanna listen in tomorrow? I think you'll enjoy it! Show starts after the news at 10 AM on our sister station: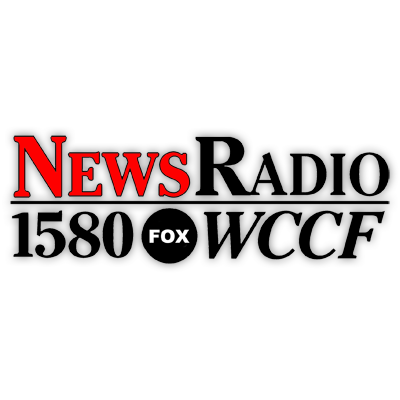 https://wccfam.iheart.com/featured/mark-speaking/
Thanks to the radio show's success - Marc recently opened a local store called "Cherry Hill Home". It's a fantastic home decor store full of antiques and one of a kind creations! Visit Cherry Hill Home Fridays and Saturdays at 2811 Tamiami Trail, Port Charlotte (on the access road - same building as Labcorp, and straight across from the old Whiskey Creek restaurant) The Most Popular Halloween Candy In Each State
October 26, 2018
New list reveals the Halloween candy preferences from across the country


Bulk candy seller The Candy Store has come out with their annual list of the most popular Halloween candy in each state
Candy Corn is by far the most popular, being the top choice for seven states
Not all states go with popular choices, with Connecticut the only state that favors Almond Joys, while Nebraska and Washington love Salt Water Taffy
With Halloween less than a week away folks better run to the store to get their candy for trick or treaters unless they want to be left with the stuff nobody wants. So, what candies do most people prefer to hand out? Well, turns out, it depends on where you live.
Online bulk candy seller The Candy Store has come out with their annual list of the most popular Halloween candy in each state, and while some candies, like Reese's Peanut Butter Cups, Candy Corn and Skittles, are preferred in a lot of states, there are some places that don't confirm to the norm.
For example, folks in Connecticut are big fans of Almond Joys, while those in Louisiana love Lemonheads, and Hot Tamales are big in Indiana, North Dakota and Virginia. Another odd favorite? Salt Water Taffy, which is the most popular in Nebraska and Washington.
Check out some of the most popular candy per state and click here to see the complete list.
Candy Corn

- Alabama, Idaho, Iowa, Michigan, Nevada, New Mexico, Rhode Island
Twix – Alaska, Colorado
Snickers

– Arizona, Florida
Skittles – California, Hawaii, New Jersey, Pennsylvania, South Carolina,
M&Ms

– North Carolina, Ohio
Reese's Cups – Kansas, Oregon, Texas, Wyoming
Sour Patch Kids

– Maine, Massachusetts, New York
Milky Way – Maryland, Missouri, Vermont
Jolly Ranchers

– Arkansas, Georgia, Utah
Source: USA Today
Thought Starters…
Salt Water Taffy…Ugh…
What is your favorite Halloween candy to give out? What is your favorite Halloween candy to get?
What is the weirdest thing you or your kids ever got trick or treating?
How much candy do you buy for Halloween? Do you wind up eating most of it before the kids come?

Todd Matthews
Want to know more about Todd Matthews? Get their official bio, social pages & articles!
Read more