Monday, October 22nd, 2018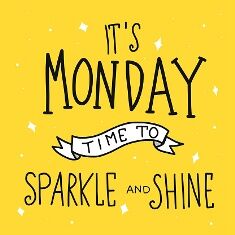 Shelter halts dog intakes due to canine distemper
Shelter remains open for cat, kitten and other animal adoptions
By DANIEL SUTPHIN
STAFF WRITER
The Animal Welfare League has suspended dog intakes after three dogs displaced by Hurricane Florence were diagnosed with canine distemper.
"Canine distemper is contagious, but not to humans or cats," said Animal Welfare League veterinarian Dr. Jill Kirk in an AWL press release.
On Oct. 3, the Port Charlotte shelter took in 18 dogs displaced from their homes in Robeson County, North Carolina. Three subsequently were diagnosed with canine distemper.
Area residents can still visit the shelter to adopt cats, kittens and other animals. The shelter, however, will not be accepting strays and owner surrenders, nor will it be open for dog adoptions until further notice.
Distemper virus affects
a dog's respiratory, digestive and central nervous systems, according to the release. The first signs are often nasal discharge and coughing, which are also the first signs of many
One of the many dogs that were transported from North Carolina to the Animal Welfare League in Port Charlotte
SUN PHOTO BY LIZ HARDAWAY
common respiratory pathogens.
Dogs suffering from the illness can also have diarrhea, vomiting and a lack of appetite. Some dogs will have neurological signs such as tremors, stumbling gait and seizures. This disease can be life-threatening, but it is treatable.
"The good news is, the commonly used distemper vaccine is very effective in preventing dogs from becoming infected with the virus," said Kirk.
The vast majority of dogs in the Charlotte County shelter were vaccinated during the time of potential exposure, according to Kirk.
"We are hopeful we won't see any more cases," she said.
AWL has been working closely with infectiousdisease experts at the University of Florida'sMaddie's Shelter Medicine program to ensure deployment of all proper protocols
to avoid any further spread of the illness.
To do so effectively, AWL must assume all dogs housed in the local shelter on or after Oct. 3 "be considered" exposed.
"This is the difficult part of rescuing animals," said AWL Executive Director Karen Slomba.
AWL is contacting all adopters from this period to check on the health status of their dogs.
"Inevitably, all shelters experience situations like this," said Slomba. "When it happens, you do everything in your power to minimize the impact of the illness and protect the animals in your care. We will keep everyone informed."
For more information, call Karen Slomba at the Animal Welfare League at 941-625-6720.
Email: dsutphin@sun-herald.com
Courtesy of The Charlotte Sun Bystanders Help Lift Ambulance To Save Trapped EMT
October 22, 2018
Good samaritans help save paramedic trapped by ambulance after crash.


A group of strangers came together and saved paramedics trapped by their own ambulance after an accident. Police in Hartford, Connecticut say two EMTs had just dropped off a patient when a car ran a red light and crashed into the ambulance at high speed, then the ambulance hit a third car before landing on its side.
Thankfully, good samaritan Odane White was driving by when he saw the crash. He says he could hear someone screaming and realized it was one of the paramedics trapped underneath the ambulance. He says he ran over and tried to lift it up, and then a few more people joined in to help and somehow they were able to lift the ambulance, which could weigh anywhere from 9,000 to 10,000 pounds!
"In my head, I kept thinking this could be me or my brother, so I just held it up until eventually we got him from underneath," White explains.
A manager with American Medical Response says they are extremely grateful to the bystanders who stepped in to help after the crash, calling their actions "heroic." Local news reports that the two EMTs were taken to the hospital and released the next morning in stable condition.
Source: WFSB Feeling Lucky? There's A Combined $2-Billion Up For Grabs
Sure, the odds are ridiculous...but who doesn't want a chance to win a billion bucks?


This is the week to bring out your lucky horseshoes and four-leaf clovers. America's two largest lotteries are expecting a combined jackpot of more than two-billion dollars.
While the Mega Millions pot will be up to a staggering $1-point-6-million for tomorrow's pull, the Powerball drawing on Wednesday is expected to reach at least 620-million dollars. Powerball had the previous world record at just under one-point-six billion for a 2016 drawing.
To put this in perspective, if you won $1-million and spent $1,000 per day, you'd run out of money in about three years. You spent at the same rate after winning $1-billion? It would take more than 2,700 years to spend it all. Good luck!
Source: USA Today
The Happiest Delivery Driver You May Ever See
This guy not only enjoyed a quick hop scotch, but thanked the property owner!
Dog Goes For A Different Kind Of Run
This pooch likes to walk with his hind legs and run. Yes, RUN.

Todd Matthews
Want to know more about Todd Matthews? Get their official bio, social pages & articles!
Read more