Friday, October 19th, 2018
Get ready for the fun of the Florida International Air Show...This Weekend!
Special Radio Show I'm proud of!
I am proud to be part of a fast growing radio show on Saturday mornings - which is all about collecting, antiques, home decor, crafts, gardening and more - called Marc Speaking. Wanna listen in tomorrow? I think you'll enjoy it! Show starts after the news at 10 AM on our sister station: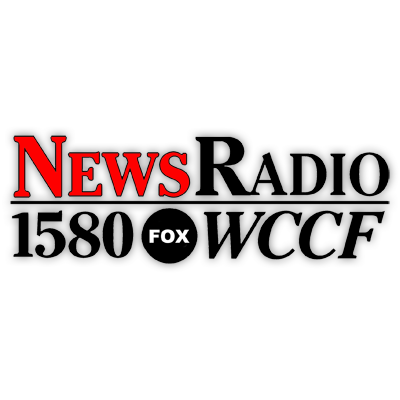 https://wccfam.iheart.com/featured/mark-speaking/
Thanks to the radio show's success - Marc recently opened a local store called "Cherry Hill Home". It's a fantastic home decor store full of antiques and one of a kind creations! Visit Cherry Hill Home Fridays and Saturdays at 2811 Tamiami Trail, Port Charlotte (on the access road - same building as Labcorp, and straight across from the old Whiskey Creek restaurant) Pizza Shop Surprises Terminally Ill Man With Special Delivery
Manager of a Michigan pizza shop drove 225 miles to deliver a pizza to a terminally ill former customer he had never met.


Steve's Pizza in Battle Creek, Michigan doesn't deliver, but they made a special exception recently for their biggest fan. Shop manager Dalton Shaffer got a call from David Dalke, who explained that his daughter and son-in-law, Julie and Rick Morgan used to live there and love Steve's Pizza more than anything.
The couple was planning a visit so they could enjoy their favorite pizza once again, but Rick was diagnosed with an advanced stage of cancer and the trip was off. Julie's dad told Dalton that a card from the pizza shop would lift his spirits, but the 18-year-old manager had a better idea. He drove the 225 miles from Battle Creek to Indianapolis where the Morgans live, delivering the pizza himself at about 2:30 in the morning.
Julie and Rick were thrilled with the pepperoni and mushroom pizza and the special delivery from Dalton. She posted on Facebook that she was "beyond overwhelmed and humbled" by the gesture. She writes, "While 'thank you' hardly seems adequate -- from the bottom of my heart, thank you, Dalton from Steve's Pizza in Battle Creek, MI for making your epic middle of the night pizza delivery!"
Source: CBS News Kid Climbs Into Airport X-Ray Machine
A man walking into Xiaolan railway station in China with his son turned his back for just ooooooone second...
Ty Cullen asked random New Yorkers with headphones what song they're listening to. Fascinating!
Ashley Sears of Milwaukee's Fox 6 got more than she bargained for during this live shot.

Todd Matthews
Want to know more about Todd Matthews? Get their official bio, social pages & articles!
Read more