Special Radio Show I'm proud of!
I am proud to be part of a fast growing radio show on Saturday mornings - which is all about collecting, antiques, home decor, crafts, gardening and more - called Marc Speaking. Wanna listen in tomorrow? I think you'll enjoy it! Show starts after the news at 10 AM on our sister station: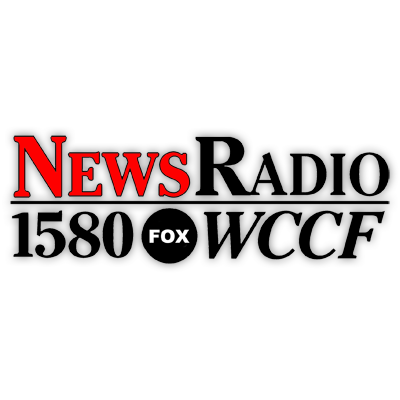 https://wccfam.iheart.com/featured/mark-speaking/
Thanks to the radio show's success - Marc recently opened a local store called "Cherry Hill Home". It's a fantastic home decor store full of antiques and one of a kind creations! Visit Cherry Hill Home Fridays and Saturdays at 2811 Tamiami Trail, Port Charlotte (on the access road - same building as Labcorp, and straight across from the old Whiskey Creek restaurant) Story courtesy of the Charlotte Sun Herald
A Port Charlotte family is picking up the pieces after a fire destroyed their home on Roseway Terrace, Wednesday Night. James Cote, the homeowner and Dad is an Estero High School Football Coach and Social Studies teacher. The family lost nearly everything, including, 2 of their 5 cats. help in the aftermath of this terrible tragedy....The family is now homeless.
Our hearts go out to the Cote Family and we send our heartfelt thoughts and prayers.
A Go Fund Me Page has been set up to help the family...Please donate whatever you can...
We've lost a modern film legend in Burt Reynolds...here's a look back at some unguarded moments from the "Cannonball Run" movies as well as "Smokey and The Bandit"
Pizza Shop Lets People Pay What They Can Afford
September 07, 2018
They operate on the "pay it forward" model.


An Indiana pizza shop has found a great way to help the homeless and underprivileged in their community. At 8th Street Pizza in New Albany, they allow diners to pay whatever they can.
The restaurant is part of the nonprofit Clean Socks Hope that works with underserved communities. Anyone who can afford to pay it forward, pays for their own meal and makes a donation to provide meals for someone else. If someone can't pay for food, they're allowed to help around the shop instead.
"We do dignity based, there's no handouts here," explains executive director of Clean Socks Hope Jeff Minton. "We have been able to feed almost 1,200 folks, individual folks, by the kindness of others."
Source: WLKY Before he was Freddie Mercury, Farrokh Bulsara worked at Britain's Heathrow Airport. In honor of his birthday, which was Wednesday, these Heathrow staffers put together a little dance routine. The song? Queen's "I Want To Break Free." COMBATTING MOSQUITOES:
First case of West Nile in Charlotte County has prompted the local Florida Dept. Of Health to suggest the following:
DOH in Charlotte County:
Drain standing water to stop mosquitoes from multiplying
• Drain water from garbage cans, house gutters, buckets, pool covers, coolers, toys, flower pots or any other containers where sprinkler or rain water has collected.
• Discard old tires, drums, bottles, cans, pots and pans, broken appliances and other items that aren't being used.
• Empty and clean birdbaths and pet's water bowls at least once or twice per week.
• Protect boats and vehicles from rain with tarps that don't accumulate water.
• Maintain swimming pools in good condition and keep them appropriately chlorinated. Empty plastic swimmingpools when not in use.
Cover skin with clothing or repellent
Clothing: Wear shoes, socks, and long pants and longsleeves. This type of protection may be necessary for people who must work in areas where mosquitoes are present.
Repellent: Apply mosquito repellent to bare skin and clothing. Always use repellents according to the label. Repellents with DEET, picaridin, oil of lemon eucalyptus,para-menthane-diol, and IR3535 are effective.
Use mosquito netting to protect children younger than 2 months old.
Tips on repellent use
Always read label directions carefully for the approved usage before you apply a repellent. Some repellents are not suitable for children.
Products with concentrations of up to 30 percent DEET (N, N-diethyl-m-toluamide) are generally recommended. Other U.S. Environmental Protection Agency-approved repellents contain picaridin, oil of lemon eucalyptus, para-menthane-diol, or IR3535. These products are generally available at local pharmacies. Look for active ingredients to be listed on the product label.
Apply insect repellent to exposed skin, or onto clothing, but not under clothing.
In protecting children, read label instructions to be sure the repellent is age-appropriate. According to the Centers for Disease Control and Prevention (CDC), mosquito repellents containing oil of lemon eucalyptus should not be used on children under the age of 3 years. DEET is not recommended on children younger than two months old.
Avoid applying repellents to the hands of children. Adults should apply repellent first to their own hands and then transfer it to the child's skin and clothing.
If additional protection is necessary, apply a permethrin repellent directly to your clothing. Again, always follow the manufacturer's directions.
Cover doors and windows with screens to keep mosquitoes out
Repair broken screening on windows, doors, porches, and patios.
For more information on repellents visit: //cfpub.epa. gov/oppref/insect/#searchform