Special Radio Show I'm proud of!
I am proud to be part of a fast growing radio show on Saturday mornings - which is all about collecting, antiques, home decor, crafts, gardening and more - called Marc Speaking. Wanna listen in tomorrow? I think you'll enjoy it! Show starts after the news at 10 AM on our sister station: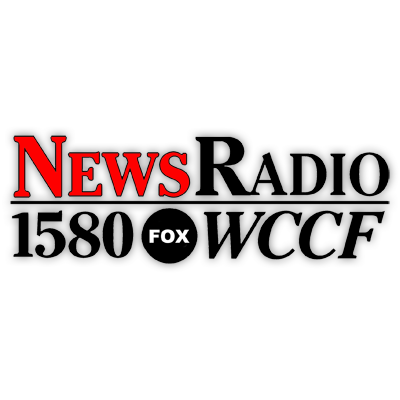 https://wccfam.iheart.com/featured/mark-speaking/
Thanks to the radio show's success - Marc recently opened a local store called "Cherry Hill Home". It's a fantastic home decor store full of antiques and one of a kind creations! Visit Cherry Hill Home Fridays and Saturdays at 2811 Tamiami Trail, Port Charlotte (on the access road - same building as Labcorp, and straight across from the old Whiskey Creek restaurant)
I don't normally go for rap music...but this is kinda cool. An 11 year old who just landed her own record deal! Let me introduce you to Lay Lay...
A lot of parents are wondering about changes to eligible items in this years back to school "Tax Holiday Weekend." Click here to see the whole list from the FL Dept. Of Revenue: TAX HOLIDAY LIST Two Elderly Men Get Into Fight Over Costco Samples
August 03, 2018
Everyone loves free samples, but these grandpas are willing to throw a few punches for them.


Two elderly men got into a fight over Costco free samples
One man kept cutting the other in line for samples, then smacked him in the face
He says he did it because he thought the other man was going to hit him first out of anger
Everyone loves the free samples at Costco, but would you throw a punch for one? That's what happened recently in Greenville, South Carolina, when two elderly dudes nearly threw down. Yes, over the samples!
According to witnesses, an unnamed 72-year-old man cut a 70-year-old man in line while waiting for a free cheese sample at the Costco. Not a big deal, right? But then it happened again in the line for a cheeseburger sample… and that's when things went from Savings Club to Fight Club. The sample server says the line-cutter then smacked the other man in the face.
The line-cutting culprit says he only did it because he thought the other guy was going to hit him first out of anger. Police are still trying to sort out the details, awaiting review of surveillance footage before they make any arrests.
Source: WWAY3 Young Girl Raises Thousands For the Homeless Selling Her Cupcakes
August 03, 2018
Inspired by a homeless family she met on vacation, one little girl is baking her charitable heart out!


A nine-year-old girl in Idaho, who started selling cupcakes to help pay for her family's Florida vacations…is now using her baking skills to help the homeless. And the two things are connected more than you think.
Turns out, little Bentlee Martinez met a homeless family during a previous Florida trip and it "changed her life forever." "She wants to be able to change their lives for the better," says Bentlee's mom Stephanie. "She hopes that she can help as many people as possible."
Since then, Bentlee's cupcake stand dubbed Bam's Bakery racked up $2000 in sales. The little baker will use the money earned to make care packages for those in need filled with toiletries, water, food and of course –they're made with love! Wanna help her? CLICK HERE.
Source: MSN Update: Homeless Man Doing Great At New McDonald's Gig
August 03, 2018
Things have been looking up since an officer helped him last month.


We recently told you about Phil, the homeless man who was hired at a Florida McDonald's after a kind officer with the Tallahassee Police Department gave him a hand.Officer Carlson was spotted shaving Phil's face so he could land a job at the fast food restaurant and the story went viral. And when Phil needed an ID for his new gig, his buddy Officer Carlson made headlines again for helping him secure proper identification.
Well, now we're happy to follow up and let you know Phil is "doing great" at his new job. The Tallahassee Police Dept has posted several updates to his story on Facebook, sharing that Goodwill donated some dress clothes for Phil to wear when he went with Officer Carlson to the Florida State Capitol to fill out his paperwork, and that he has successfully started his new job.
The owner of the McDonald's where Phil was hired says if he stays with the company for at least 90 days and works 15 hours a week, he'll qualify for their Archways to Opportunity program, which can help him earn a high school diploma, college tuition and even a career. TPD says a generous former officer donated some restaurant gift cards to Phil and that he's "enjoying his new job." Students call teachers by their first names...taping their reaction.
Little Vito scared the crap out of Jude the barber last month with a fake cockroach on his counter. Jude warned him he'd get even...he did.
This is a fantastic program to feed kids during the summer months...it's called "COW" or Champs (cafe) On Wheels. It's a school bus converted to an actual fresh food cafe, going around the community and serving kids wholesome meals planned by an actual nutritionist. Click on the link below to find out the times and locations...simply enter Port Charlotte in the search box as shown:
http://summerbreakspot.freshfromflorida.com/
Or you can text "FOOD" (without the quotes) to: 877-877