Special Radio Show I'm proud of!
I am proud to be part of a fast growing radio show on Saturday mornings - which is all about collecting, antiques, home decor, crafts, gardening and more - called Marc Speaking. Wanna listen in tomorrow? I think you'll enjoy it! Show starts after the news at 10 AM on our sister station: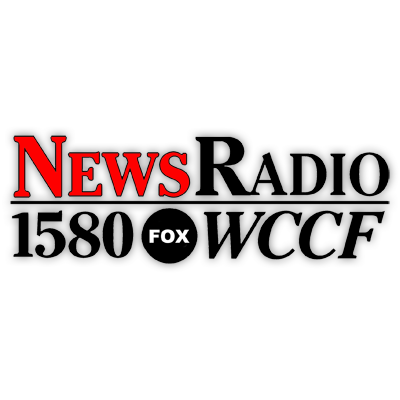 https://wccfam.iheart.com/featured/mark-speaking/
Thanks to the radio show's success - Marc recently opened a local store called "Cherry Hill Home". It's a fantastic home decor store full of antiques and one of a kind creations! Visit Cherry Hill Home Fridays and Saturdays at 2811 Tamiami Trail, Port Charlotte (on the access road - same building as Labcorp, and straight across from the old Whiskey Creek restaurant) This is Logan Belisle, the 17 year old who hit a power line while trimming trees in Englewood recently. The damage to his body was severe but he's determined to move forward and enjoy his life in spite of already having amputation surgeries...and more on the way. PLEASE check out his fundraising page and help in any way you can!
https://www.tightlinesforlogan.com/
Photo Release Tournament for Logan Belisle
July 20th & 21st Tournament winners will be based off of largest in length Snook, Redfish, & Trout. This tournament is a catch and release only. Scoring fish will be photographed via smartphone and texted back to headquarters to be recorded. In honor of Logan, we will have various other events such as a "Castnet Rodeo" at the Captains Meeting, a silent auction and raffle auction at the Tournament ceremony.First Place TBDEntry Fee—Up to 4 Anglers—$300
If paying by check make out to Logan Belisle
download the PDF Official Entry Form
If paying by credit card click on the PayPal Donate button below
Form can also be emailed to and payment made onlinePlease fill out the bottom and return it & check to Tight Lines for Logan C/O Shelley Keesling PO Box 511688 Punta Gorda FL 33951 If you're as devastated as the rest of us over the loss of little Ava Perry - perhaps you'd like to help. The North Port toddler appears to have drowned in a fast moving canal and the family is seeking funds to help pay for her funeral. Visit this GoFundMe link to find out more: Man Raises Money For Homeless "Angel" Who Rescued His Missing Dog
July 20, 2018
He's paying it forward for the guy who helped him reunite with his beloved pet.
When Rick's nine-month-old rat terrier, Maya, ran away from home recently, the California man searched for her but didn't panic. He says he felt his furry friend was alright and in the company of someone who temporarily needed her. And it turns out, he was right.
After Maya escaped, she was found by a homeless man who brought the dog to his buddy, James, who's living out of his car in East Hollywood. James is also known as "Canine" because he loves dogs so much and he was happy to look after Maya because he'd recently lost his own canine companion. But not long after caring for her, James saw she had ID tags on, so he tracked down a cell phone and reached out to Rick to let him know his dog was safe.
Rick was so touched by the man who has so little giving so much to help reunite him with Maya, so he insisted on giving James $200 for his good deed. "I can't truly express the emotions I felt when I finally got that call," Rick explains. "I could feel the warmth of James' heart through that conversation."
He's also started a GoFundMe campaign to help his new pal, it's raised over $4,000 so far.
Source: People Dell is a pizza delivery man who lost everything in a fire in Cali. He drove with his wife until they ended up in Sterling, Oklahoma, at a sit down Pizza Hut and decided to make Oklahoma their new home. He loves to sing as he works and his positive attitude is so contagious that it caught the attention of this family.
Sweet pitbull waits his turn to get ice cream from the ice cream truck.
Little baby girl has the greatest reaction to her dad singing and playing guitar to her.
This is a fantastic program to feed kids during the summer months...it's called "COW" or Champs (cafe) On Wheels. It's a school bus converted to an actual fresh food cafe, going around the community and serving kids wholesome meals planned by an actual nutritionist. Click on the link below to find out the times and locations...simply enter Port Charlotte in the search box as shown:
http://summerbreakspot.freshfromflorida.com/
Or you can text "FOOD" (without the quotes) to: 877-877