Thursday, July 12th, 2018 This is Logan Belisle, the 17 year old who hit a power line while trimming trees in Englewood recently. The damage to his body was severe but he's determined to move forward and enjoy his life in spite of already having amputation surgeries...and more on the way. PLEASE check out his fundraising page and help in any way you can!
https://www.tightlinesforlogan.com/
Photo Release Tournament for Logan Belisle
July 20th & 21st Tournament winners will be based off of largest in length Snook, Redfish, & Trout. This tournament is a catch and release only. Scoring fish will be photographed via smartphone and texted back to headquarters to be recorded. In honor of Logan, we will have various other events such as a "Castnet Rodeo" at the Captains Meeting, a silent auction and raffle auction at the Tournament ceremony.First Place TBDEntry Fee—Up to 4 Anglers—$300
If paying by check make out to Logan Belisle
download the PDF Official Entry Form
If paying by credit card click on the PayPal Donate button below
Form can also be emailed to and payment made onlinePlease fill out the bottom and return it & check to Tight Lines for Logan C/O Shelley Keesling PO Box 511688 Punta Gorda FL 33951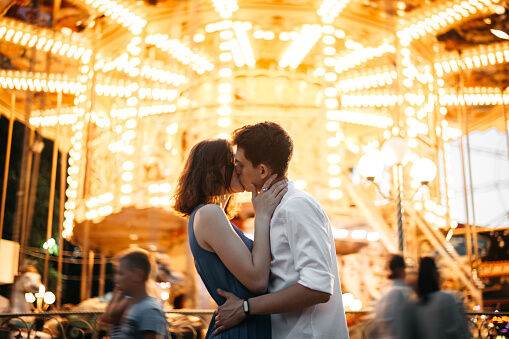 According to Cosmo...
How to Tell If You're Jumping into a New Relationship Too Soon
1. You can't help but bring up your ex. Obviously, your past relationships can and should come up — it's just a matter of how often. If you catch yourself ranting about your ex's messy dish-washing habits for 20 minutes on a second date, that's bad news.
2. You're spending every night, or almost every night, with them. In general, spending every night together when you first start dating is already not great (you need your space!) but especially when you're fresh off a breakup.
3. Your relationship highs are tied to sex. If you immediately want to date your new, really hot hookup, take a step back.
4. You're texting them nonstop. It can feel like you know this person very well, because you are communicating regularly, but yet in reality, you don't. Constant texting brings familiarity with someone, but not intimacy.
5. You're immediately blowing up your feed with couple pics. After doing the social-media cleanse of your last relationship, you'd think that you'd only put up couple pics when you know this new one is very solid. Yet, surprisingly, you might feel totally unafraid to post that couple selfie with your boo of three weeks.
6. You haven't learned anything from your last relationship. Even if you dated Satan himself, there's always something to learn from a relationship and a breakup, including your own shortcomings or warning signs you ignored early on. If your one takeaway is, "Nope, it was just terrible!" you might want to hold off on seriously dating someone new right away.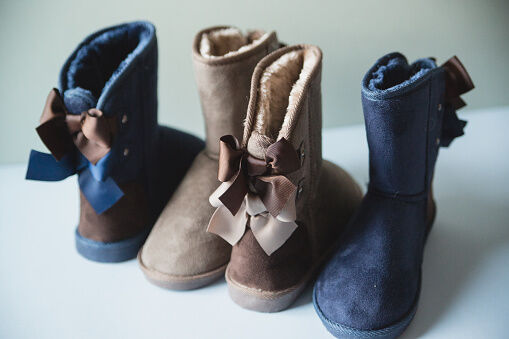 A new study has revealed that 99 per cent of women wouldn't want to be seen with their partner if he were wearing a Speedo. UK-based beach travel specialist On the Beach took a survey and results showed that only one per cent of women would like to see their partner wearing budgie smugglers on the beach. Here is the list of Most Undesirable Clothing:
1. Speedo
2. Leather pants
3. Crocs
4. Flared pants
5. Clothes with elbow patches
6. Red pants
7. Uggs
8. Tracksuit
9. Beret
10. V-neck t-shirt
11. Jumpsuit
12. Blue shirt with a white collar
13. Poncho
14. Suspenders
15. Blue jeans
16. Baseball cap
17. Turtleneck
18. Bow tie
19. Flat cap
20. Hoodie "Grandpa" Jamie Hits 400yd Drives
Watch as (2-time long-drive champion Jamie Sadlowski disguised as an 80-year man) hits the range and shows these country club members how it's done. Hidden cameras capture hilarious hijinks as Grandpa Jamie gives swing lessons, pesters patrons, and uses his Launcher HB Driver to out-drive everyone on the course! Brought to you by Cleveland Golf and the Launcher HB Driver. Don't Just Hit it, #LaunchIt. See More at: https://www.clevelandgolf.com/grandpa...
This is a fantastic program to feed kids during the summer months...it's called "COW" or Champs (cafe) On Wheels. It's a school bus converted to an actual fresh food cafe, going around the community and serving kids wholesome meals planned by an actual nutritionist. Click on the link below to find out the times and locations...simply enter Port Charlotte in the search box as shown:
http://summerbreakspot.freshfromflorida.com/
Or you can text "FOOD" (without the quotes) to: 877-877

Todd Matthews
Want to know more about Todd Matthews? Get their official bio, social pages & articles!
Read more