Special Radio Show I'm proud of!
I am proud to be part of a fast growing radio show on Saturday mornings - which is all about collecting, antiques, home decor, crafts, gardening and more - called Marc Speaking. Wanna listen in tomorrow? I think you'll enjoy it! Show starts after the news at 10 AM on our sister station: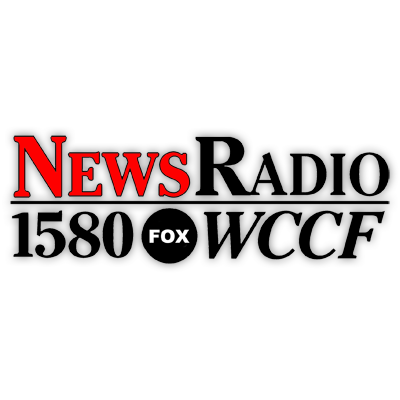 https://wccfam.iheart.com/featured/mark-speaking/
Thanks to the radio show's success - Marc recently opened a local store called "Cherry Hill Home". It's a fantastic home decor store full of antiques and one of a kind creations! Visit Cherry Hill Home Fridays and Saturdays at 2811 Tamiami Trail, Port Charlotte (on the access road - same building as Labcorp, and straight across from the old Whiskey Creek restaurant). Call Marc for directions or a PRIVATE shopping experience at: (941)286-8617. It's National Lightning Safety Week - so please click on this link for tips, especially if you're a newcomer to Florida! This is one kind of hazard we should totally be able to avoid with a little common sense...and some good information: The C.O.W. Bus
This is a fantastic program to feed kids during the summer months...it's called "COW" or Champs (cafe) On Wheels. It's a school bus converted to an actual fresh food cafe, going around the community and serving kids wholesome meals planned by an actual nutritionist. Click on the link below to find out the times and locations...simply enter Port Charlotte in the search box as shown:
http://summerbreakspot.freshfromflorida.com/
Or you can text "FOOD" (without the quotes) to: 877-877
Craziest video you'll see all weekend and it happened in...(guess where - here's a hint: that's I-95). Who's the crazy one here? The guy on the hood or the lady behind the wheel???
NOTE: This clip is rated R for language..There are quite a few expletives, so watch at your own risk, and not in front of the kids...Click the image below to watch the video This little guy's first laugh will have you smiling from ear to ear. Van Driver Finds & Returns Purse With $8K Inside
: A good samaritan saved a family's vacation by returning the bag filled with cash.


Outside a Dunkin' Donuts in Cambridge, Massachusetts, a van driver spotted a purse filled with credit cards, IDs and thousands of dollars in cash. Mark Trocchio was on his way to grab a coffee when he found the bag and went inside the crowded coffee shop to see if its owner was there.
He had the woman's ID in hand and called her name, when he spotted her, she was in the corner crying as her two teenage kids tried to console her. She was a tourist from Georgia and had $8,000 in her purse for her family's vacation. He returned it to her and declined her reward offer, but she called the shuttle company he works for to give him credit for his good deed.
Cindy Frene of Transaction Corporate Shuttles says the grateful woman called and said "This is why I love Boston so much." And Mark feels good knowing he saved their trip.
Source: CBS Boston The Backstreet Boys join Jimmy Fallon and The Roots to perform "I Want It That Way" using only classroom instruments. An impressive dance number by a plus-size man in heels.

Todd Matthews
Want to know more about Todd Matthews? Get their official bio, social pages & articles!
Read more