Thursday, June 14th, 2018
The C.O.W. Bus (Champs on Wheels)
Free meals for kids this summer!!
This is a fantastic program to feed kids during the summer months...it's called "COW" or Champs (cafe) On Wheels. It's a school bus converted to an actual fresh food cafe, going around the community and serving kids wholesome meals planned by an actual nutritionist. Click on the link below to find out the times and locations...simply enter Port Charlotte in the search box as shown:
http://summerbreakspot.freshfromflorida.com/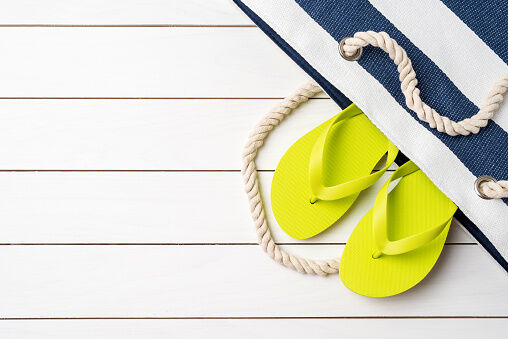 June 15th is National Flip Flop Day at Tropical Smoothie Cafe! Stop by any cafe between 2 and 7pm wearing your flip flops and get a FREE Sunshine Smoothie. It's more than just a fun day to wear flip flops and get delicious smoothies, it's for a great cause. Camp Sunshine, in Casco, Maine, is for kids with life-threatening illnesses and their families. It gives them a break from hospital visits and lets them rejuvenate. Tropical Smoothie Café's goal is to raise $1 million to send 400 families to camp. So, wear flip flops, get a free smoothie and give back. See you June 15th.at Tropical Smoothie Cafe, on Peachland Blvd in Port Charlotte! Gordon Ramsay Helps Make Wishes Come True For Kids
The famously tough chef shows his softer side to help the Make-A-Wish Foundation grant wishes.


Celebrity chef Gordon Ramsay is known for being rough with cooking show contestants and tough in the kitchen, but now news of his softer side is making headlines. Ahead of his new show, "Gordon Ramsay's 24 Hours to Hell and Back," he's partnered with the Make-A-Wish Foundation, which challenged him to grant 24 wishes for children with critical illnesses in just 24 hours.
The chef accepted the challenge and reached out to other celebs like Katy Perry and James Corden to not only reach the goal to grant wishes to 24 kids, but they blew past that and helped make 32 wishes come true. And while the experience was amazing for the little ones, it made quite an impression on Ramsay, too.
"Getting a chance to meet these incredible kids and seeing their strength and understanding their excitement is mind-blowing," Ramsay says. "They think that they've had their wish come true but if only they knew that they've made my day, in fact they've made my year. That's how important it's been."
Source: TODAY


Daughter Of Foo Fighter Dave Grohl Rocks Adele
The Bottom Line: Dave Grohl's daughter does an AMAZEBALLS rendition of Adele's "When We Were Young" at a charity event. Ridiculously cool. Clean Freaks Cares Here's how you can help Clean Freaks help our Veterans in need...Click the blue "Clean Freaks Cares" above to help out! Todd Matthews
Want to know more about Todd Matthews? Get their official bio, social pages & articles!
Read more