Wednesday, May 16th, 2018
The Yanny/Laurel debate...it's causing an internet meltdown. It's really just an "aural illusion" in that it's a matter of frequency filtering, and your own ears'/brain's filtering that makes you hear one versus the other. Here's the science behind the whole debate: Click the image below to read and HEAR more! Listen all week for details about Battle Bogs, at Plant Bamboo in Okeechobee! Be sure to register HERE for a chance to play in the mud for free! Here's their Facebook page for more information: You heard me introduce you to someone I call a "Real Estate Rock Star," and perhaps you wanted her number again. Here's how to contact her and remember if you text her she'll give you a special 2.5% commission rate, which will save you lots of money at closing: Jen Weitzel
Call or text anytime: (941)769-7443
email at: jennifer@jenniferbarretthomes.com

Once in a while, automakers come up with a car that passes the focus group, yet bombs with the general public. Here, according to msn.com, are Cars That Nobody Wanted To Buy: Pics HERE
1. Pontiac Aztek [big and ugly] (Primary years sold: 2001-2005)
2. Subaru 360 [it weighed under 1,000 pounds, powered by a motorcycle engine] (1968-1970)
3. Toyota Echo – (Primary years sold: 1999-2005)
4. Cadillac Catera – [a Cadillac that looked just like a Chevy Malibu] (1997-2001
5. Yugo GV – [an under-$4,000 hatchback imported from Yugoslavia] (1985-1992)
6. Ford Flex – [looks like a big, square station wagon] (2009-present)
7. Smart Car For Two – [Just 3,000 Smart cars were sold in 2017] (2008-present)
8. Lincoln Blackwood pickup truck – [The cargo bed was covered, no four-wheel drive – you couldn't use this truck as a truck.] (2002)
9. Subaru Baja – [a 4-door sedan with a small truck cargo bed in the back in place of a trunk] (2003-2006)
10. Chevrolet SSR – [a cross between a hot rod and pickup] (2003-2006)
11. Fiat 500L – [the car is underpowered, has no acceleration at highway speeds or on-ramps] (2013-present)
12. Cadillac Allante – [had a convertible soft-top roof that leaked like crazy when it rained] (1987-1993)
13. Nissan Cube – [looked like the box it came in] (2009-2014) Check out this story...It will renew your faith in people, and their kindness...
The Story of a Tennessee seven-year-old who checks on his infirm neighbor several times a day goes viral.
A story about a little boy checking on his sick, elderly neighbor is going viral after the woman's granddaughter posted a photo of the sweet relationship on Facebook. Darrien Middleton of Jackson, Tennessee says seven-year-old Caleb comes to see her grandma as many as five times a day to make sure she's okay.
"This kid comes and visits my grandmother everyday… 4-5 times a day. He just told me it was to check on her, to make sure she wakes up from all her naps… my heart can't take this," Middleton captioned the photo.
The unidentified grandmother is reportedly battling both lung and breast cancer and doesn't want to move out of her house yet. Middleton says her grandma's neighbors help get her to appointments and check on her, adding, "Caleb is a stand out kid who has been handed a difficult situation and he helped my grandmother through hers."
Source: Fox News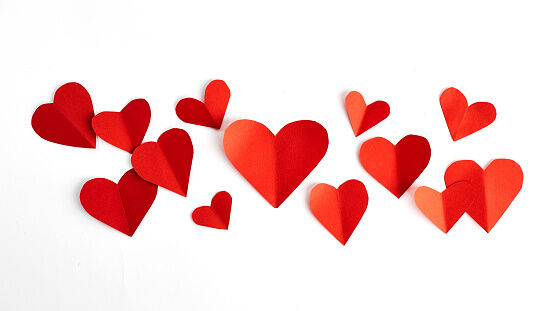 The staff at a South Carolina Ruby Tuesday went all out to make a mother dining alone on Mother's Day feel special.


A mom who was feeling down on Mother's Day and went out eat alone at Ruby Tuesday was cheered up by restaurant staff who went out of their way to make her feel special. Barbara Foy told the restaurant's employees that her day didn't start off well, she had hoped to hear from her son, and when she didn't, she decided to treat herself to lunch.
Staff realized she was a mom eating alone on Mother's Day, so they all pitched in to make her visit as nice as possible. Employees made Foy a gift basket and brought her a Mother's Day filled with goodies. They also bought her meal and a fellow customer even brought her a rose.
"I really felt like I was queen for a day…mother for a day!" Foy says. "I've never been made to feel so special."
Source: WMBF News

Energy Drink Cleans Better Than Brake Cleaner
This is enough to make you rethink putting Monster in your body. Atlas exercising outside is turned into a creepy clip of him escaping. Keisha loves her human so much that she tries to move the hands covering the face to deliver even more kisses. Clean Freaks Cares Here's how you can help Clean Freaks help our Veterans in need...Click the blue "Clean Freaks Cares" above to help out! Todd Matthews
Want to know more about Todd Matthews? Get their official bio, social pages & articles!
Read more