Wednesday, April 18th, 2018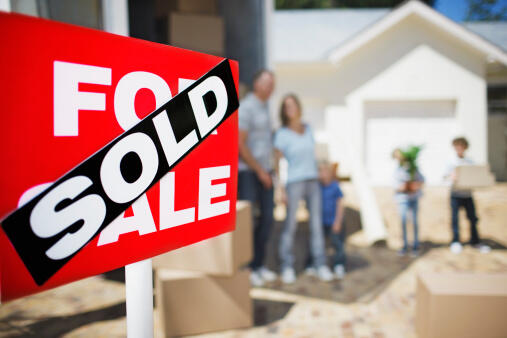 You heard me introduce you to someone I call a "Real Estate Rock Star," and perhaps you wanted her number again. Here's how to contact her and remember if you text her she'll give you a special 2.5% commission rate, which will save you lots of money at closing: Jen Weitzel
Call or text anytime: (941)769-7443
email at: jennifer@jenniferbarretthomes.com Former First Lady Barbara Bush Has Passed
No matter your political persuasion, Barbara Bush was beloved. And with her husband holding her hand until the end, the world is now reacting.
Days after announcing that she was declining further medical treatment and instead focusing on comfort care, former First Lady Barbara Bush has dead. She was 92. Bush was First Lady while her husband George H.W. Bush was President between 1989 and 1993. She was a key proponent of universal literacy during her time in the White House and later founded the Barbara Bush Foundation for Family Literacy.
Mrs. Bush was born in New York in 1925 – and was married for 73 years to the man she met when she was just 16. Married in New York in 1945 while he was on leave during his deployment as a Naval officer in World War Two, Barbara would later reveal that her husband was also the first man she'd ever kissed. In all, the couple had six children together including their first son, George Walker Bush, who would become the 43rd President of the United States and their second son, Jeb, would become governor of Florida.
As you might expect, former President Bush is said to be heartbroken over the death of his wife. A statement from Bush's office said the former President held her hand all day and was at her side when she passed away. Bush is remaining "stoic and strong" and his family helping him through this difficult time.
Mrs. Bush will lay in repose between noon and midnight on Friday at St. Martin's Episcopal Church in Houston – the public is welcome to pay respects. Her funeral, however, will be the following day and will be private. She will be laid to rest at the George Bush Presidential Library in College Station, Texas.
Among the reactions to her passing, the strongest come from her family:
Her son, former President George W. Bush finds himself in reflection. In a statement

he said, quote, "Mom kept us on our toes and kept us laughing until the end." He added, quote – "Laura, Barbara, Jenna, and I are sad, but our souls are settled because we know hers was. Barbara Bush was a fabulous First Lady and a woman unlike any other who brought levity, love, and literacy to millions. To us she was so much more."
Bush's grandson, George P. Bush, issued a statement on Twitter. He

noted that she was his grandfather's "top adviser, and a steady, loving, and guiding hand for her family." "My grandmother didn't just live life; she lived it well," he added. "And the sorrow of her loss is softened by the knowledge of her impact on our family and our country. I will miss you, Ganny—but know we will see you again."
Her granddaughter,

Jenna Bush Hager, took to Instagram: "I already miss this FORCE of a woman— the "enforcer" because she was the glue that held our family together," she writes. "She taught me to use my voice but also to value the opinions of others. She adored her friends and family; her loyalty was unwavering. Humor helps, she often said and it does, Gans, but I will miss your laugh terribly."
Presidents – current and past – are also honoring the former First Lady.
Former

President Obama and his First Lady,

Michelle Obama, said in a statement

that they'll "always be grateful for Mrs. Bush's generosity" during their time in the White House and called her life "a testament to the importance public service."
Former President Bill Clinton

and former Secretary of State Hillary Clinton

also issued a statement describing Mrs. Bush as a "remarkable woman." "She had grit & grace, brains & beauty," Mr. Clinton wrote. "She was fierce & feisty in support of her family & friends, her country & her causes. She showed us what an honest, vibrant, full life looks like. Hillary and I mourn her passing and bless her memory."
Former President

Jimmy Carter says he and his wife,

Rosalyn, are saddened by Mrs. Bush's passing. He said she touched the hearts of millions of people with her warmth and generosity. "She touched the hearts of millions with her warmth, generosity, and keen wit," the statement offers. "The matriarch of a family dedicated to serving, she urged volunteerism as a way for all citizens to participate in our nation's progress. Through her own work to promote literacy as a value in every American home, countless families now have the knowledge and skills they need to thrive in all aspects of their lives. She will be missed."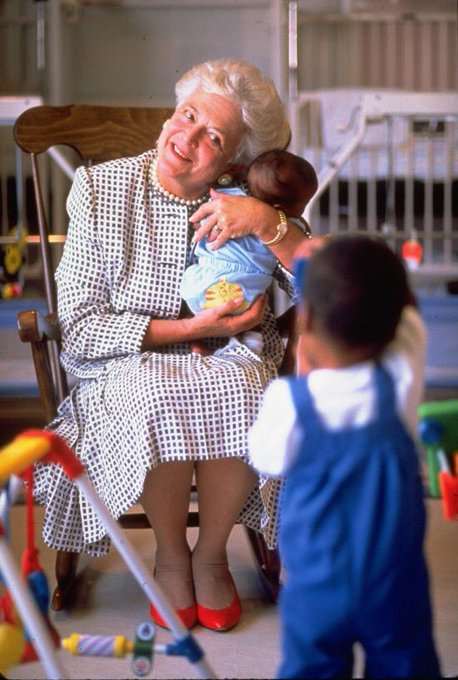 A man loved the food and service so much at a Chicago restaurant, he tipped $2,000 to the server and kitchen staff.


A guy visiting Chicago from Seattle enjoyed his dinner at BOKA restaurant so much, he didn't just tip his server, but every worker in the kitchen, too. According to a Facebookpost by BOKA, a man named Mike and his five dinner companions came in to eat before the show and he was so impressed by the meal, he came in the kitchen to thank everyone with cash.
Mike told restaurant staff, "This was the absolute best service and best food I have ever had." And he showed his appreciation with a $300 tip for his server on a $769 check, and "then he walked around the kitchen and gave each of the 17 kitchen staff a crisp $100 bill."
BOKA general manager John Leopold says it was amazing for someone to show that kind of appreciation. "It's not just about the money," he explains, "but spending time with people in the kitchen and telling them how wonderful of a meal it was and how important it was for the cooks to be doing what they're doing."
Source: Sunny Skyz Sarah Holloway couldn't remember how to spell the French term for starters, 'hors d'oeuvres' - so she asked Alexa, who really didn't help. Seriously. Clean Freaks Cares Here's how you can help Clean Freaks help our Veterans in need...Click the blue "Clean Freaks Cares" above to help out! Todd Matthews
Want to know more about Todd Matthews? Get their official bio, social pages & articles!
Read more