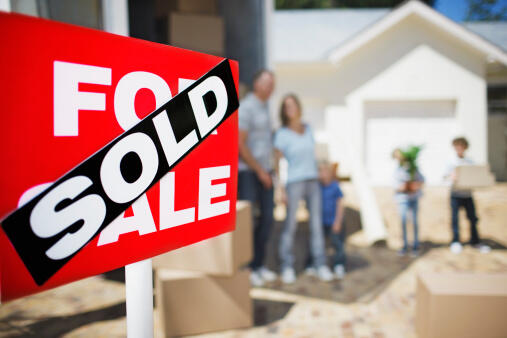 You heard me introduce you to someone I call a "Real Estate Rock Star," and perhaps you wanted her number again. Here's how to contact her and remember if you text her she'll give you a special 2.5% commission rate, which will save you lots of money at closing: Jen Weitzel
Call or text anytime: (941)769-7443
email at: jennifer@jenniferbarretthomes.com More than 350 Texas McDonald's locations are offering free breakfasts to students who are taking a state assessment test.


McDonald's wanted to help young minds get ready for an important test, so more than 350 locations in Texas recently offered free breakfast to students taking the exam. The fast food chain also offered a complimentary meal to teachers administering the annual test.
The State of Texas Assessments of Academic Readiness (STAAR) test is a series of state-mandated standardized tests used in public schools to see whether students are learning the material being taught, so it's a big deal and McDonald's wanted to do their part to help kids do well, by providing them with a full belly.
"Supporting education and giving back to our local communities is at the core of the McDonald's business," explains Joe Jasper, who operates 20 locations in the Fort Worth area. "We're passionate about providing nutritious food options for busy people, and especially proud of our STAAR Free Breakfast program, which can give kids the morning boost they need to achieve greater academic success."Source: The Daily Meal A weatherman gets Rick Rolled by the real Rick Astley. Tetherball is a lot more fun when you just watch cute dogs play it.


Wedding Venue Accidentally Calls Bride-To-Be A "Cow"
The Bottom Line: A wedding venue accidentally sent an email to a bride-to-be calling her a "cow."


A bride-to-be scheduled a visit at a restaurant in hopes of booking it for her wedding,
The staff were unwelcoming and acted as if she didn't have an appointment to be there.
The manager later accidentally sent her an email that was intended for another manager, calling the bride a cow.
A restaurant in the UK surely won't be booking one bride-to-be for her wedding after they accidently sent the woman an email calling her a cow. "The Sun" reports Jade Sharp had made arrangements to visit the restaurant, Mulberry Tree, in hopes of celebrating her wedding there. She ended up writing a TripAdvisor review of her disastrous experience.
"We arrived for the appointment at a date and time confirmed by the manager," Sharp explains. "However, we were greeted by surprised faces as they were closed to the public." She goes on to explain how they were taken on their tour anyway, but were met with terrible customer service as no one really answered any of their questions. It was after the appointment Sharp received an email from the manager, Karen Williams, intended for another manager calling Sharp a cow, which in the UK is the equivalent of calling someone a b****.
Sharp later received a phone call from the manager apologizing, but that didn't stop Sharp from writing her review. The manager responded to her comments. "I am absolutely mortified, horrified and completely embarrassed that you had sight of such an email," the owner writes in a response to Sharp's review. "It is completely unprofessional and indefensible." Sharp has obviously sought other venues for her wedding.
Source: The Sun So, you think you have some cool dance moves? Not like this girl! Clean Freaks Cares Here's how you can help Clean Freaks help our Veterans in need...Click the blue "Clean Freaks Cares" above to help out! Todd Matthews
Want to know more about Todd Matthews? Get their official bio, social pages & articles!
Read more