Thursday, April 5th, 2018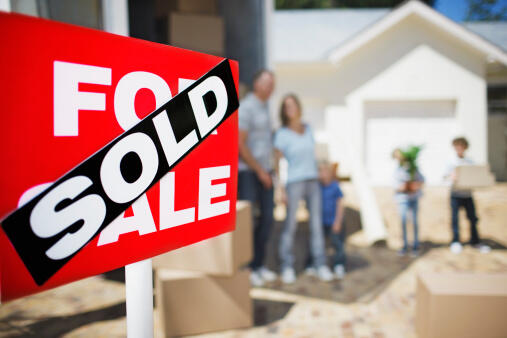 You heard me introduce you to someone I call a "Real Estate Rock Star," and perhaps you wanted her number again. Here's how to contact her and remember if you text her she'll give you a special 2.5% commission rate, which will save you lots of money at closing: Jen Weitzel
Call or text anytime: (941)769-7443
email at: jennifer@jenniferbarretthomes.com Here's that story about the "world's fattest dog," Hattie The Fattie: The rainy season will be coming soon...(we hope) and here's a great way to be prepared! Indiana University students save an injured dog from being hit by a train and reunite it with its owner.


While a group of Indiana University students were visiting a dog park in Bloomington on Easter with their Siberian Husky puppy, Zara, when she led them to some train tracks. There they found another Siberian Husky in the middle of the tracks whimpering.
The dog couldn't walk, so the friends worked together to move her with a car floor mat and they got her off the tracks just before a train came around the corner. They took her to the vet and learned she has a broken pelvis, that her name is Elsie and they located her owner, who says she had recently gone missing.
"I am very grateful that they found her," says Randy Fluke. "If they hadn't of got there, she would have been gone because that train would have come through no matter what."
Source: Fox 59 Dr. Evil joins Jimmy Fallon for an interview about working with Trump.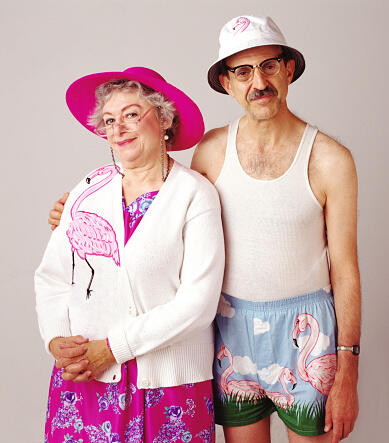 Have you ever heard of "Hatfishing"? Me either...

Dating sites are ripe with men hiding their baldness under hats


According to the Huffington Post, more and more singles are complaining about becoming the victims of something called "hatfishing"
That's when men wear hats all over their dating profile, hiding the fact that they are actually bald, or balding
One former hatfisher argues that men don't want to show off what they perceive to be their least attractive feature right off the bat
It's always important to make a good first impression on a dating site, but it seems more and more men are doing so by hiding a big secret, and folks are a getting a big fed up by it.
According to the Huffington Post, more and more singles are complaining about becoming the victims of something called "hatfishing," which is when men wear hats all over their dating profile, hiding the fact that they are actually bald, or balding. The trend and name has actually been around for several years, but it seems to be more prevalent that ever, and as some singles note, totally unnecessary.
"I wish hatfishers knew that many of us don't mind it," Cristian Garcia of San Francisco tells the site. "I personally just don't like them trying to hide it from me because I'll find out eventually. I want hatfishers to stop and be the realest version of themselves when dating."
Of course, it is understandable while some balding folks may want their chrome domes to stay secret on dating sites, since many balding men have been known to be sensitive about their hair loss.
"No one wants to reveal what they perceive as their least attractive feature right off the bat," a former hatfisher named George Halley, says. "Few guys want to be bald. No one shaves the male pattern baldness shape into their head because they think it's hot." He adds, "Guys think that if they can get someone interested in their cute faces and their personalities, then they stand a better chance of hooking the person before the baldness is unleashed."
Source: Huffington Post
Thought Starters…
And here I thought it was because all those guys don't shower…
Have you ever been a victim of hatfishing? What happened? Were you turned off by the guy when you found out they had no hair?
Do you think you'd be less interested in a guy if they had no hair in their dating profile? Or do you like bald guys?


10 Japanese Things That America Needs and....some cuteness for your morning! Denny's limited-time breakfast menu is inspired by the new "Star Wars" spinoff movie.


Denny's is getting ready for the upcoming release of "Solo: A Star Wars Story," the movie about young Han Solo's adventures and they've got a whole Han Solo menu for hungry fans. Here's what you'll find from now through June 26.
Co-Reactor Pancake Breakfast - Pancakes topped with fresh strawberries, strawberry sauce, and whipped cream, as well as Crystal Crunch Rocks (like Pop Rocks candy) and a warm citrus sauce "to pour over the pancakes to make 'em go pop." It also comes with eggs, hashbrowns and bacon or sausage.
Blaster Fire Burger - A hamburger with chipotle Gouda cheese, bacon, and Ghost Pepper sauce, and lettuce, tomato, red onions and pickles on a brioche bun with a side of French fries.
Two Moons Skillet - Ham, spinach, sautéed mushrooms, and hash browns, topped with a Gouda cheese sauce, cheddar cheese, and eggs.
Lightspeed Slam - Egg whites scrambled with fresh spinach and grape tomatoes, turkey bacon, an English muffin, and fruit.
You can also get a side of those Crystal Crunch Rocks with a milkshake. Denny's will have collector cups with a Millennium Falcon lid, too. And you can even choose to get your meal with a side of trading cards for $3 and a portion of the proceeds goes to the nonprofit No Kid Hungry.
Source: Food and Wine Clean Freaks Cares Here's how you can help Clean Freaks help our Veterans in need...Click the blue "Clean Freaks Cares" above to help out! Todd Matthews
Want to know more about Todd Matthews? Get their official bio, social pages & articles!
Read more