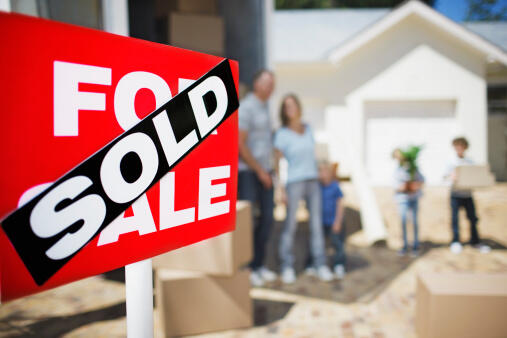 You heard me introduce you to someone I call a "Real Estate Rock Star" - and perhaps you wanted her number again. Here's how to contact her and remember if you text her she'll give you a special 2.5% commission rate, which will save you lots of money at closing: Jen Weitzel
Call or text anytime: (941)769-7443
email at: jennifer@jenniferbarretthomes.com Congratulations to JoJo (Jordyn Knowles) who'll be one of two finalists to perform at Countryfest on April 21st - and possibly become this year's Countryfest Karaoke Superstar! We'll find out who the other finalist is this Friday at Banditos in Englewood.
Check out JoJo's winning performance:
Here are some of the corporate April Fools Day pranks that popped up on the internet on Sunday. All of these have videos; we've included the addresses of the better ones:
– "Netflix acquires Seth Rogen" Writer, actor and director Seth Rogen signed his life over to Netflix in an exclusive deal announced on April 1.
– "Jurassic World Dinosaur Detection System" – It's a glass of water – the kind that gets ripples in it when a T-rex is approaching.
– "The REI ZipAll Suit – Outdoor retailer REI has created a fake all-purpose outdoor outfit with over 30 zippers that hold together the various section of clothing – unzip the pants at the knees to create shorts, for example, or unzip the sleeves at the shoulders to create a vest. The zippers let you customize and ventilate to match your activities. You can zip on or zip off as much material as you like, even stripping down to bikini shorts if you prefer. (video: https://www.youtube.com/watch?time_continue=2&v=4K8A3WJnYkI)
– "Logitech's Business Speak Detection System" – Business Speak Detection software, more succinctly known as BS Detection. It analyzes language and alerts you to BS phrases such as "corralling key decisioneers into a real-time thought shower." (video: https://www.youtube.com/watch?time_continue=2&v=qlS70If_lNo)
– "Petco's Beautiful Bond Salon" – The company fake-offers makeovers to make you look like your cat, dog, fish or snake, including the application of makeup and theatrical prosthetics.– "T-Mobile Sidekicks, The world's first Smartshoephone".
– The laces are earphones, there's a screen on the bottom of one shoe and speakers on the other.– "Roku Happy Streaming Socks" – Solves the problem of not wanting to touch your streaming-video remote when your hands are greasy. Happy Streaming Socks have motion sensors that let you swipe your feet to browse, tap to select and click your heels to play.
– "Tongueprinting" – Voice biometrics company Pindrop has a fake smartphone authentication concept where you lick your phone screen to gain access.
– "FlexChoc Chocolate Phone Case" – Tech21 has an edible cell phone case combines dark and milk chocolate that "strikes the perfect balance between flavor and durability."
– "ShareBED" – A fake service from Lucid Mattress that rents out the spare space in your bed, like AirBNB.
– "Wayfair Scentsible Wallpaper" – digital wallpaper that can change patterns – and smell – with a simple app adjustment.
– "BBC's Interp-Brit" – Because British accents are hard to understand, Interp-Brit, adds a button to the video player that switches all the dialogue over to American voices.
– "Burger King's Chocolate Whopper" – a cake bun, flame-grilled chocolate patty, white chocolate rings, candied blood oranges and vanilla frosting. Boy with different colored eyes and a cleft lip adopts a cat companion with the same conditions.
A seven-year-old boy in Oklahoma who was born with two rare conditions - different-colored eyes and a bilateral cleft lip - and was bullied for it, has a new best friend who's just like him. Madden Humphreys has adopted a cat who has the exact same conditions as him.
A friend of Madden's mom's told her about the cat, who had eyes exactly like Madden's and his same cleft lip, and was available for adoption in Minnesota. Friends and strangers helped crowdfund a road trip so the family could travel to adopt the sweet fur baby because they knew that kitty was destined to be part of their family.
"In a world full of bullies and hateful words, we will choose to chase love," Madden's mom, Christina says. "I think it's safe to say that this kitty is love, and was certainly meant to be part of our journey and Madden's journey."
Source: Kansas.com


Queen Elizabeth's Favorite Ukulele Band Rocks "Highway To Hell" A list of some of the most popular Easter candies, ranked from worst to best.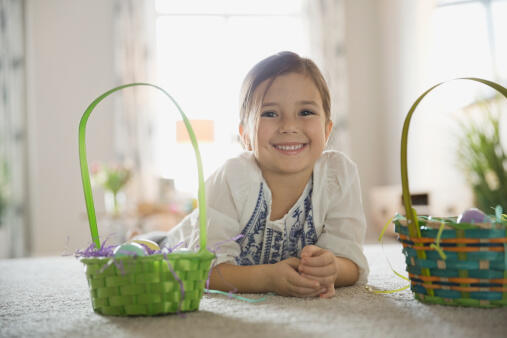 How many of these did you enjoy on Easter?
When Easter rolls around, there are some candies that fly off the shelves every year. And then there are the ones that no one can understand why they still exist. But you only have so much time and so much room in your Easter basket, so here's a list of popular Easter candy, ranked from the worst to the best.
10 - Brach's Pastel Candy Corn - It wasn't that great at Halloween, so why are candy companies trying to make Easter candy corn a thing? It's not better with pastel colors on it, guys.
9 - Jordan Almonds - Sure, they look pretty, but these are just kind of a let down compared to other Easter treats.
8 - Peeps - Some diehard fans love these marshmallows coated in brightly colored sugar and they are an iconic Easter candy. But with all the amazing Easter candy out there, Peeps don't make the top five.
7 - Sweet Tarts Chicks, Ducks, and Bunnies - They're sweet tarts in cute little shapes, but to some they still taste like chalk.
6 - Whoppers Mini Robin Eggs - These little malted milk eggs are festive and all, but there are definitely better Easter candies out there.
5 - Starburst Jelly Beans - You know how there are always some gross flavors in a bag of jelly beans? Not a problem with the Starburst ones because all the flavors are good.
4 - Cadbury Creme Egg - They're over-the-top sweet, but it just wouldn't be Easter without one of these, or maybe two, but that's it for the year, really.
3 - Russell Stover Milk Chocolate Easter Bunny - There are a lot of chocolate bunnies out there, but this is the one you want. Hollow or solid, this is the Easter candy everyone wants in their basket.
2 - Cadbury Mini Eggs - Cadbury knows what's up with Easter candy and these mini chocolate eggs with a crispy pastel outer shell are another example of that.
1 - Reese's Peanut Butter Eggs - These amazing peanut butter eggs are the best Easter candy ever. These are the ones your kids will shove each other to the ground over and the ones you sneak out of their baskets when they're asleep. Better get two bags of these, just to be safe.
Source: Wide Open Eats Clean Freaks Cares Here's how you can help Clean Freaks help our Veterans in need...Click the blue "Clean Freaks Cares" above to help out! Todd Matthews
Want to know more about Todd Matthews? Get their official bio, social pages & articles!
Read more