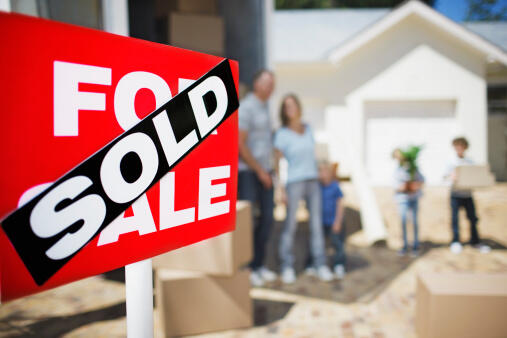 You heard me introduce you to someone I call a "Real Estate Rock Star" - and perhaps you wanted her number again. Here's how to contact her and remember if you text her she'll give you a special 2.5% commission rate, which will save you lots of money at closing: Jen Weitzel
Call or text anytime: (941)769-7443
email at: jennifer@jenniferbarretthomes.com


If you're going out on a date, don't dress like a schlub. According to a new survey of more than 6,600 singles by online dating platform
Zoosk, 86 percent of men and women on the market say that it's important to dress nice for a date. Here are the biggest fashion faux pas for singles. Don't wear this:
– Wrinkled clothes
– Socks and sandals
– Crocs
– Baggy clothes
– Granny panties
– Board shorts/swimwear
– Dressing too young for your age
– Pants that are too short/long
– Low-rise/slung pants
– Super tight shirts
What outfits do people feel the most confident and sexy in? 36% of all daters said the simple combo of jeans and a t-shirt is the best for feeling confident. However, wearing all black everything was a favorite as well. Mentioning that you're a jeans and t-shirt kind of person in your dating profile can get you more messages, too. Profiles that mention jeans get 80% more incoming messages than the average, while those that mention shirt or t-shirt get up to 67% more. After two years of regular appointments where she was never able to complete his haircut, she finally had a breakthrough with her 12-year-old autistic client.


When Jordie Rowland first came to Lisa Ann McKenzie's barber shop, she says it was a "disaster." Jordie has autism and like a lot of other kids who have it, the stimulation of a haircut was terrifying to him, so he ran out of the shop. But his parents brought him back and McKenzie kept working with the boy, having the nonverbal child come into the Brisbane, Australia shop at closing time every two weeks so he could get used to her.
At first, McKenzie would only get a few snips in before Jordie would become agitated, but she stuck with it for two years, determined to give him a proper haircut. She even went to his house to see if it helped. And then a few weeks ago, the barber sang "The Wheels on the Bus" to the 12-year-old and they had a breakthrough.
She was just trying to calm him and it really worked. For the first time ever, Jordie sat still and let McKenzie give him a full haircut. Mom, dad, and barber were in tears as they realized their slow effort paid off. Now word has gotten out that she's good with special needs kids and she has around 100 as customers.
"Maybe the reason is to do something like this," McKenzie says. "To increase understanding for these kids."
Source: Washington Post They met at a Missouri Steak 'n Shake in March of 1962, now they've gone back there to celebrate their upcoming 55th wedding anniversary.


Elmer and Fran Armstrong met at Steak 'n Shake back in 1962 and really hit it off. The couple married the next year and this June will be their 55th anniversary. And to celebrate the big event, their granddaughter, Courtney Stepp helped them relive the day they met with a cute photo shoot at the restaurant.
Stepp says her grandparents had a ball at the photo shoot and were giggling and reminiscing about old memories. And when Steak 'n Shake saw the photos, they sent Elmer and Fran an anniversary present in the mail.
"It's hard to find people that can make it last," Stepp says about her grandma and grandpa. "They are super good friends. They get along so well. They truly care about one another. True love can last."
Source: Inside Edition


Things You Shouldn't Pack On Your Next Vacation
Some experts are suggesting things you should never bring with you on vacation
Items include your best jewelry, backup toiletries, and full bottles of medication
Also, don't bring multiple pairs of jeans, or an extra pair of heels and leave your latptop and tablets at home
With airlines charging extra money for checked luggage, more and more people are trying to cram in everything they need for a vacation into a carry-on. But there are still plenty of people out there who wind up paying that fee because, no matter how hard they try, they always pack too much for a trip.
Well, if you're one of "those people," you may want to listen up. Some experts are suggesting the things that you really don't need to bring on vacation, so if you follow these rules, you may just be able to downgrade the size of your luggage next time you travel.
Things you should never pack for a vacation include:
Your best jewelry – They'll likely get lost or damaged in your suitcase. Stick to costume jewelry.
Backup toiletries

– One of everything is plenty.
A heavy jacket – Unless you're vacationing in frigid temps, a light jacket and layers will suffice.
Multiple pairs of jeans

– Just pack your favorite pair, multiple pairs will be heavy and take up too much space.
An extra pair of heels – You really should bring only one neutral pair that matches everything.
Your hairdryer

– Most hotels and Air BNBs have them.
Full bottles of medication – Leave the bottles at home, and just bring what you need in a plastic bag.
Your tablet

– Just use your phone, and save some space.
Shampoo & Conditioner – Hotels always have free shampoo and conditioner, and if you don't like it you can always buy something at the local pharmacy or store.
Your laptop

– If you're traveling for fun and not work, why drag it along.
Multiple purses – Find one bag that's good for day and night and leave the rest at home.
A statement piece

– If something isn't going to match everything else in your bag, it's taking up too much space.
Source: Bustle A group of kids try out burgers from all over the U.S. and share their thoughts.


Male Oral Birth Control May Soon Be A Reality
The Bottom Line: The pill is showing signs of promise in early trials.


A male birth control pill may be on the market sooner than later. A new pill, DMAU has been testing well in early trials and holds promise to be a safe and effective alternative form of birth control.
DMAU is a combination of androgen and progestin that when taken daily an reduce sperm count enough so that his partner doesn't get pregnant. Dr. Stephanie Page, who's the study's senior investigator says the pill is a major step in male contraceptive and some men may even prefer it. "Many men say they would prefer a daily pill as a reversible contraceptive," she explains. "Rather than long-acting injections or topical gels, which are also in development."
Why not sooner? Most other attempts at developing a male oral contraceptive have resulted in liver inflammation an toxicity, but there's been no signs of that in the DMAU studies. Page reports only slight weight gain and increase in cholesterol levels. After safety trials, the pill will go through a three-month study to determine if its an effective male oral contraceptive.
Source: US News & World Report Clean Freaks Cares Here's how you can help Clean Freaks help our Veterans in need...Click the blue "Clean Freaks Cares" above to help out! Todd Matthews
Want to know more about Todd Matthews? Get their official bio, social pages & articles!
Read more