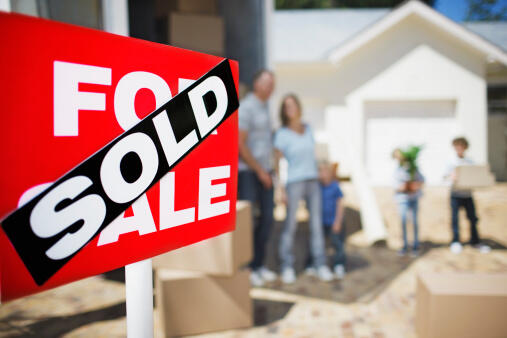 You heard me introduce you to someone I call a "Real Estate Rock Star" - and perhaps you wanted her number again. Here's how to contact her and remember if you text her she'll give you a special 2.5% commission rate, which will save you lots of money at closing: Jen Weitzel
Call or text anytime: (941)769-7443
email at: jennifer@jenniferbarretthomes.com Ever felt awkward at a party? Bet not as much as Rocky here... Alcoholic Coca Cola? Only in Japan!
For the first time ever, Coca-Cola is going to produce an alcoholic drink, but only in Japan.


After over 125 years in the beverage business, Coca Cola is hitting the hard stuff. The soft drink giant is coming out with its first alcoholic drink ever, but before you get too excited, it's only being sold in Japan.
The new boozy beverage will be a take on the country's popular Chu-Hi cocktail, which are sparkling drinks made with an alcohol called shochu. These drinks are sometimes classified with "alcopops" like Mike's Hard Lemonade or Smirnoff Ice and usually have an alcohol content similar to beer.
And while the still-unnamed product will probably be big in Japan, the president of Coca-Cola's Japan business unit doesn't think we should expect to see it in the rest of the world.
Source: New York Daily News


*LIST* These "Healthy" Foods Are Making You Fat
The Bottom Line: A quick guide to some healthy food options that will help you stay trim.


Even when we want to eat healthy, knowing what to fill your cart with a the grocery store can be confusing. Terms like "organic," "sugar-free," and "heart-healthy" on labels make us think we're getting the best food, but is that what we should be eating?
Dr. Mark Hyman, chairman of the Cleveland Clinic's Center for Functional Medicine breaks down new research on nutrition in his new book, "Food: What the Heck Should I Eat?" Here's his guide to healthy foods that will help keep weight down, and it includes a lot of food in its natural state, that doesn't come with a label on it.
Don't eat: Oatmeal, Do eat: Eggs, or oatmeal with nuts and seeds
A bowl of carbs won't keep you full for long, so add some protein and healthy fat to amp it up.
Don't eat: Egg whites, Do eat: Whole eggs
Sure, the yolks have calories, but they're also packed with protein, good fats, and choline, which is great for the brain.
Don't eat: lean meat, Do eat: beef
Go with organic, grass-fed beef for more iron and antioxidants.
Don't eat: White fish, Do eat: Dark fish
Less popular dark fish like sardines, anchovies, and mackerel have more healthy omega-3 fats.
Don't eat: Sushi rolls, Do eat: Sashimi
That much rice isn't great for your blood sugar, plus sushi rice can be sweetened with sugar. But sashimi is just the fish with no rice, so it's a healthier choice.
Don't eat: Skim milk, Do eat: Whole milk, sparingly
You need the fat to satisfy hunger and some skim milk contains sugar and additives.
Don't eat: Five servings of fruit a day, Do eat: Two servings of fruit and seven servings of veggies a day
Fruit provides healing compounds and fiber, but it's also high in sugar and carbs, so try to load up on veggies and make them 50 to 75% of your plate.
Don't eat: Vegetable oil, Do eat: Butter
Vegetable oils are full of the bad kind of omega-6 fat that can cause inflammation and butter just tastes better anyway.
Source: New York Post First she didn't want it, then she did...and can you guess how this little one reacted to trying wasabi for the first time? Clean Freaks Cares Here's how you can help Clean Freaks help our Veterans in need...Click the blue "Clean Freaks Cares" above to help out! Todd Matthews
Want to know more about Todd Matthews? Get their official bio, social pages & articles!
Read more