Happy Valentine's Day to you!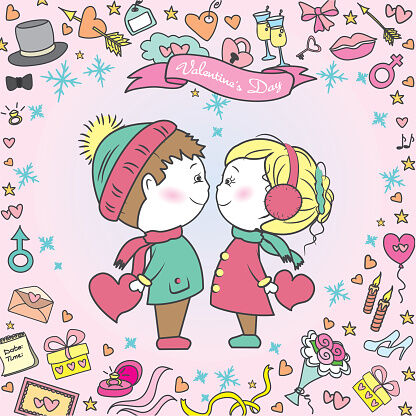 Win Tickets to Punta Gorda Downtown Hoedown for The Troops, in Downtown Punta Gorda, this Saturday, Feb 17th. Listen for the cue to call on "Matthews in the Morning" or you can register below.
This years headliner is Restless Heart...with unforgettable hits like "Why Does it Have to Be" "That Rock Won't Roll" and "The Bluest Eyes in Texas" and many more. Plus local Country greats: Jack Michael, Jason Brownie and Andy Purcell:
Supporting Holiday 4 Heroes – $2 from every ticket sale will be donated to Holiday 4 Heroes!
Holiday 4 Heroes is a grassroots effort started 10 years ago when local business owners became aware there was a need to fill, to provide cheer and comfort to our active duty military members in Iraq, Afghanistan and now Syria as well. This year close to 1000 boxes of supplies were sent to our heroic men and women serving to protect our freedom. Every cent and product collected goes directly to providing these packages to our service members.
Every day the brave men and women in our military service are risking their lives for us. Our government does not provide some of their basic needs. As nearby bases and commissaries have shut down these items become difficult to acquire. Each year, starting in September, we search out local soldiers to adopt. We try to supply their entire camp. Their packages are mailed out the last week of November and are received by our soldiers for a little Christmas appreciation and cheer. Our community has really come together on this project. People donate tons of supplies, make their own care packages and donate money for the mailings. Please join us in the effort to support these very brave men and women who protect us. Remember, freedom is not free.
More than a concert – In addition to great music and a great cause, the Downtown Hoedown will feature great BBQ with other food choices, as well as refreshing beverages from Corona, Jim Beam, and Ole Smoky Moonshine. There will be plenty of vendors on hand for those who want to do a little shopping between shows.
Mark your calendar & come on down to the Downtown Hoedown – February 17, 2018 from 3pm to 11pm at City Marketplace in Downtown Punta Gorda!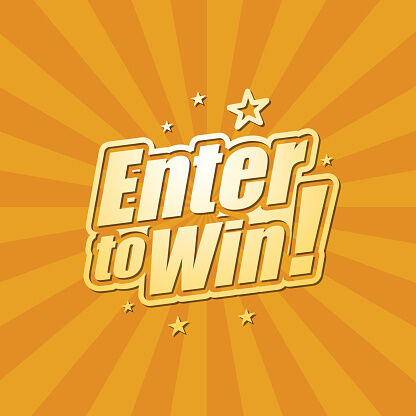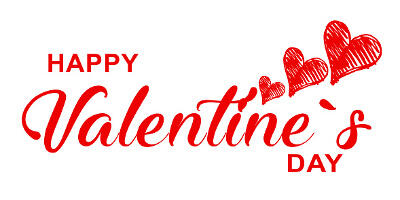 First, let us wish you a very Happy Valentine's Day. Whether you're in a relationship or single, we want this day to wonderful for you! We came across this story, that may bring a tear to your eye...This is just a sweet story that shows what Love is really all about!
Hubby Keeps Up Valentine's Tradition For 40 Years For Wife WIth Dementia
Every year since 1979, an Albuquerque man has given his wife the same chocolates in the same heart-shaped box.


Every year since they met back in 1979, Ron Kramer has been keeping their Valentine's tradition going for his wife, Donna. She was diagnosed with dementia a few years ago, but he still refills the same heart-shaped box with her favorite chocolates every year.
Ron has been recreating the couple's first Valentine's Day together for almost 40 years now, buying Donna's beloved dark chocolate cremes from Buffett's Candies, a gourmet candy shop in their hometown of Albuquerque, to put back in that same box he gave her in 1979. The chocolates used to cost $13, but today it's $41 to fill his Valentine box, but he doesn't mind a bit.
He knows her dementia will eventually take away her memory of who he is, so he treasures getting to spoil her now. And Donna doesn't remember everything, but she knows she's lucky to have Ron. "That's why I'm going to keep him. He's a keeper," she said. "I married him years ago, and I love him as much today as I did then."
Source: ABC News


How can you determine if your current romantic partner is right for you? Gary Lewandowski Jr., Professor of Psychology at New Jersey's Monmouth University came up with 15 questions to ask yourself. Consider each question and answer truthfully with a simple yes or no response. Remember, says the professor, this isn't about generating a score, but rather engaging in a self-guided tour through what's important in relationships
1. Does your partner make you a better person, and do you do the same for them?
2. Are you and your partner both comfortable with sharing feelings, relying on each other, being close, and able to avoid worrying about the other person leaving?
3. Do you and your partner accept each other for who you are, without trying to change each other?
4. When disagreements arise, do you and your partner communicate respectfully and without contempt or negativity?
5. Do you and your partner share decision-making, power and influence in the relationship?
6. Is your partner your best friend, and are you theirs?
7. Do you and your partner think more in terms of "we" and "us", rather than "you" and "I"?
8. Would you and your partner trust each other with the passwords to social media and bank accounts?
9. Do you and your partner have good opinions of each other – without having an overinflated positive view?
10. Do your close friends, as well as your partner's, think you have a great relationship that will stand the test of time?
11. Is your relationship free of red flags like cheating, jealousy and controlling behavior?
12. Do you and your partner share the same values when it comes to politics, religion, the importance of marriage, the desire to have kids (or not) and how to parent?
13. Are you and your partner willing to sacrifice your own needs, desires and goals for each other (without being a doormat)?
14. Do you and your partner both have agreeable and emotionally stable personalities?
15. Are you and your partner sexually compatible? Nothing says love on Valentine's Day like...CUTE ANIMAL VIDEOS! These will definitely warm your heart:
This recently born baby rhino at play will make you want one for a pet...
This one's especially appropriate for Valentine's Day. This cockatiel is not only precious, but has an obvious crush on his owner's wife! Gotta watch it a bit to get to the good part...but it's worth it just to hear the bird sing the Andy Griffith Show theme...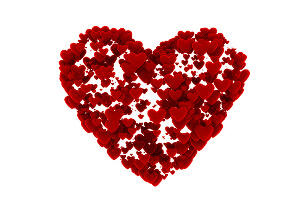 This sounds so much like Flynn: ha ha! When all hope is lost in finding the love of your life as your Valentine, it's nice to know that you can curl up in a blanket, wallow and stuff your face with chocolate!
Tripp and Tyler's sketch about the typical stay you can have at just about every hotel ever. Shaun White will leave PyeongChang as a three-time champion - and delivering the United States our 100th all-time gold medal at the Winter Olympics.
Watch Shaun's incredible final run here:
https://www.youtube.com/watch?v=k6NTcNFjVjE
The U.S. is taking home some more hardware at the Winter Olympics in PyeongChang, South Korea. American Shaun White won the gold medal in the men's snowboard halfpipe final – throwing down a 97.75 in his final run to earn the top-spot on the podium and a little redemption while he was at it.
The win – White's third gold overall – serves as a redemption as he failed to medal at the 2014 Olympics in Sochi, Russia (he took home home gold in the 2006 and 2010 Games). As if that's not enough, it's because of his efforts that the United States now our 100th all-time gold medal at the Winter Olympics.
Ayumu Hirano of Japan earned silver and Scotty Jamesof Australia took home the bronze – Americans Ben Ferguson, Chase Josey, and Jake Pates finished fourth, sixth, and eighth respectively.
American speed skaters disappointed once again in the men's 15-hundred meters. Shani

[[SHAH-nee]] Davis, had been seeking his third career gold medal overall – his first in this event (after winning silver in 2006 and 2010),

finished just 19th. Fellow Americans Joey Mantia

placed eighth, while Brian Hansen

was 15th. As for the gold, that belonged to Kjeld Nuis

of The Netherlands, while fellow Dutchman Patrick Roest

took silver. Korea's Kim Min-seok

took home the bronze.
Luge was a whole different ball of wax. Erin Hamlin(who carried the American flag at the opening ceremonies) saw her

long career close with a sixth-place finish in her fourth Olympics.

Summer Britcherstruggled – coming in 19th and

Emily Sweeney failed to finish at all after losing control

of her sled on the final run in what was a horrifying crash.
Where Are We In The Medal Count? As of last night, Norway remains atop the medal standings at the Winter Games with 11. The Netherlands and Canada are tied with 10 total medals each. Germany has nine and the United States is next with seven medals – four gold, one silver and two bronze.
Source: NBC Olympics
Here's a quick rundown of the Olympic coverage you can catch today and tonight


The 2018 Winter Games are officially underway!
As we told you before, South Korea is more than a half day ahead of Eastern Time in the United States - and that means you have to stay up late to catch the action live. But there are some events you can watch and not lose sleep over. Here's a look at what Olympic action you can catch today and tonight - and how to watch:
NBC
3-5pm ET:

Luge – Doubles Gold Medal Final; Men's Nordic Combined -Individual Normal Hill/10 km Gold Medal Final
8-11:30pm ET/5-9:05pm PT: Figure Skating – Pairs' Gold Medal Final (LIVE); Men's Alpine Skiing – Super G Gold Medal Final (LIVE); Men's Skeleton – Competition (LIVE); Women's Speed Skating – 1,000m Gold Medal Final
12:05-1:30am ET:

Men's Snowboard Cross Gold Medal Final (LIVE); Men's Skeleton – Competition
11:05 PM-2:35am PT: Primetime Encore
1:30-4:30am ET:

Primetime Encore
2:35-4:30am PT: Primetime Encore 2
NBCSN
2:30-6:30am ET:

Women's Speed Skating – 1,000m Gold Medal Final (LIVE); Men's Nordic Combined -Individual Normal Hill/10 km Gold Medal Final (LIVE); Women's Skeleton – Training
6:30-9:30am ET: Men's Ice Hockey – U.S. vs. Slovenia (LIVE)
9:30-11:30am ET:

Luge – Doubles Gold Medal Final; Women's Skeleton – Training
11:30am-1:15am ET: Women's Biathlon – 15km Gold Medal Final
1:15-5pm ET:

Women Curling – Denmark vs. Sweden; Medal Ceremonies
5-7pm ET: Ice Hockey Game of the Day (replay)
7-10:10pm ET:

Olympic Ice; Figure Skating – Pairs' Gold Medal Final (LIVE)
10:10pm-12:30am ET: Women's Ice Hockey – U.S. vs. Canada (LIVE)
12:30-2:40am ET:

Women's Curling – U.S. vs. Great Britain
USA
2:30-5am ET: Women's Ice Hockey – South Korea vs. Japan (LIVE)
5-7:10am ET:

Women's Curling – Great Britain vs. Olympic Athletes from Russia
7:10-9:30am ET: Men's Ice Hockey -Olympic Athletes from Russia vs. Slovakia (LIVE)
CNBC
5-8pm ET:

Women's Curling – U.S. vs. Japan
10pm-12:30am ET: Men's Ice Hockey – Finland vs. Germany (LIVE)
For a complete streaming schedule,

CLICK HERE
Source: NBC

Todd Matthews
Want to know more about Todd Matthews? Get their official bio, social pages & articles!
Read more