Wednesday, February 7th, 2018 I'm so flattered to have been asked to emcee the Sweetheart Ball to benefit Crossroads Hope Academy. These dedicated people are doing some wonderful work with teen aged boys that have been unsuccessfully placed in foster homes. These are the hardest to place of all foster kids and Crossroads is helping turn their lives around! Please buy tickets for the ball, which is Feb. 10th at the Cultural Center. I'll see you there!!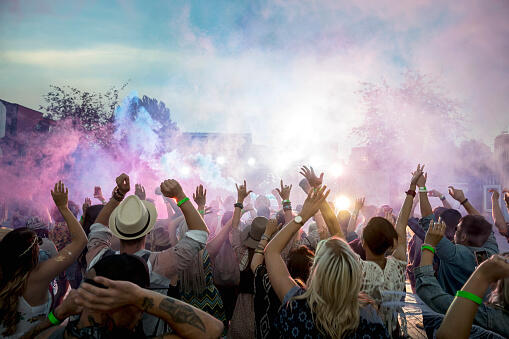 LOTS of concerts in our future to get excited about. We're giving away tickets all week for the Punta Gorda Downtown Hoedown and the Tortuga Music Festival. Here are links to ticket information for both: Have you heard about the "Lady Doritos" controversy? A seemingly serious interview with a PepsiCo CEO is now being called a joke, but was it? Social media exploded with cries of sexism after the interview. I think they DID plan such a product launch but it became a major PR backfire! What do you think? Take our Poll O' The Day HERE Texas 13-year-old takes the wheel on his school bus when the driver becomes incapacitated, driving everyone to safety..


When 13-year-old Karson Vega noticed the school bus driver driving erratically on the way home one day last week, he knew something was wrong and jumped up to help. The Texas middle schooler called 911, turned on the bus flashers and even got behind the wheel because the driver was having an unnamed medical emergency.
Another student helped calm the four younger kids who were still on the bus as Karson sat on the driver's lap and moved his feet from the pedals and drove the bus two miles to a stop. The driver was taken to the hospital and is expected to be fine and all of the students were fine, thanks to the teen's quick reaction.
The crazy part is, Karson wasn't even supposed to be on that bus that afternoon. He doesn't usually ride the school bus home, but his mom couldn't pick him up that day. "There was a reason," his mother says, "he was on that bus that day."
Source: Fox News Clean Freaks Cares Here's how you can help Clean Freaks help our Veterans in need...Click the blue "Clean Freaks Cares" above to help out! Todd Matthews
Want to know more about Todd Matthews? Get their official bio, social pages & articles!
Read more