Tuesday, February 6th, 2018 I'm so flattered to have been asked to emcee the Sweetheart Ball to benefit Crossroads Hope Academy. These dedicated people are doing some wonderful work with teen aged boys that have been unsuccessfully placed in foster homes. These are the hardest to place of all foster kids and Crossroads is helping turn their lives around! Please buy tickets for the ball, which is Feb. 10th at the Cultural Center. I'll see you there!! LOTS of concerts in our future to get excited about. We're giving away tickets all week for the Punta Gorda Downtown Hoedown and the Tortuga Music Festival. Here are links to ticket information for both: Have you seen this viral video yet? Just happened the other day at the Walmart on Colonial in Ft. Myers. A family feud turned violent while a bystander recorded video. Sad...because of the little boy caught in melee. Question...if you were there would you record video or try and stop it??
Click HERE to take our Poll O' The Day!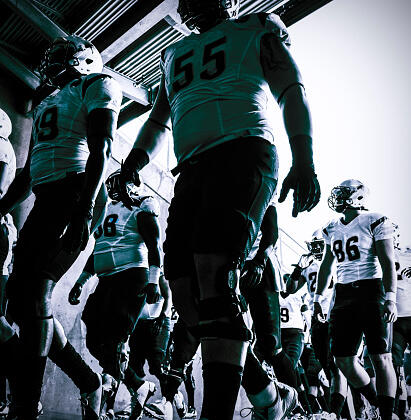 Brady had nothing to say to Foles after he lost the Super Bowl.


Tom Brady may have had the bigger numbers than Eagles QB Nick Foles in Sunday's Super Bowl passing for a Super Bowl record 505 yards—one of 17 Super Bowl records set on Sunday—but after the game he was definitely the smaller man.
That's because as he was leaving the field, the man who hit seven different players in the hands during the game, couldn't manage to shake Foles' hand after the game.
And now he is catching something—heat—after the five-time reports from the stadium and words from Foles himself confirm Brady's did not give Foles the ole congratulatory handshake.
At least the last four Super Bowl losers have found their quarterbacking counterpart to shake hands, including Russell Wilson and Matt Ryan, both of whom lost to Brady. Couple that with the fact there seem to be no video, pictures or news accounts of Brady shaking hands with Eli Manning after the Pats' two Super Bowl losses to the New York Giants.
Still, it can't be said with certainty that he offered a snub in those game too raising the question: is Tom Brady a poor sport?
Regardless, Brady may not have given Foles his due but his ex, Blue Bloods star Bridget Moynahan did, tweeting this during the game
"#NickFoles is having an amazing game @eagles @nfl"
Brady broke up with Moynahan in December 2006 while she was pregnant with their child. Two months later, she publicly confirmed through her rep that she was expecting.
But this story is about Brady being a bastard.
Source: USA Today





Japanese researchers say they may have found a way to help cure baldness.
A "simple" method containing a silicone added to McDonald's fries was used on mice for hair growth.
The method seems "promising" to work on humans.
Japanese scientists say they may have discovered the cure for baldness within a chemical used to make McDonald's fries. As it turns out, a type of silicone added to McDonald's fries to stop cooking oil from frothing, may do something for a fading hairline.
A stem cell research team from Yokohama National University reports that they used a "simple" method to regrow hair on mice with the silicone dimethylpolysiloxane (say that three times fast - we dare you).
Scientists were able to produce hair follicle germs created using the silicone. Professor Junji Fukuda says they used "oxygen-permeable dimethylpolysiloxane at the bottom of [the] culture vessel, and it worked very well." He adds that the "hair follicle germs were shown to be capable of efficient hair-follicle and shaft generation upon injection into the backs of nude mice.
Black hairs were produced on the mice that were given the silicone and Fukuda says this method is "very promising" to work on humans. He hopes the technique will "improve human hair regenerative therapy to treat hair loss." McDonalds has yet to respond.
Source: MSN If you thought "Google Glasses" were cool, this will blow your mind. Yes, it's a promo...but it's fascinating tech. A Violinist At Walmart
Attention WalMart shoppers...this here's some culture. Clean Freaks Cares Here's how you can help Clean Freaks help our Veterans in need...Click the blue "Clean Freaks Cares" above to help out!

Todd Matthews
Want to know more about Todd Matthews? Get their official bio, social pages & articles!
Read more