 You've GOT to get iHeartRadio on your mobile device to stay in touch at times like these. If a dead battery or wi-fi access is all that's stopping you, then read on....
Charlotte County Adds to Its Phone-charging and Public-access Computer Locations
CHARLOTTE COUNTY, Fla. (Sept. 14, 2017) – With the addition of the Punta Gorda Library today, four locations have now been set up where residents can access Hurricane Irma information via public computers, charge their mobile phones or tablets and access free public WiFi. One additional location, Port Charlotte Beach Park, has charging stations only. All five locations are air-conditioned.
The locations are:
Charlotte County Administration Center 18500 Murdock Cir. Port Charlotte, FL 33948
Englewood Charlotte Library3450 N Access Rd. Englewood, FL 34224
Port Charlotte Beach Park (charging station only, no WiFi or computers)4500 Harbor Blvd. Port Charlotte, FL 33952
Port Charlotte Public Library2280 Aaron St. Port Charlotte, FL 33952
Punta Gorda Public Library 424 W Henry St, Punta Gorda, FL 33950
For Hurricane Irma information anytime call 2-1-1. Our Hurricane Kitty...one of our staffers rescued here at the station.. We found him in the engine of one of the cars and spent all day trying to get him out! Our special thanks for Greg, from Gregg's Automotive, who came and took off the wheel and wheel well liner so that we could get the kitten out! We were going to name her Irma, but we found out she was a he! We're thinking Tennessee Tuxedo? He's only a month or two old, very friendly and full of love! We think he got separated from his litter during the storm. This adorable kitty is available for adoption, and comes with a teddy bear that he loves! Check out the pictures below, and contact the Animal Welfare League in Port Charlotte to adopt this sweet baby!
Clean Freaks Cares Here's how you can help Clean Freaks help our Veterans in need...Click the blue "Clean Freaks Cares" above to help out!
Please help us find Caroline the tortoise!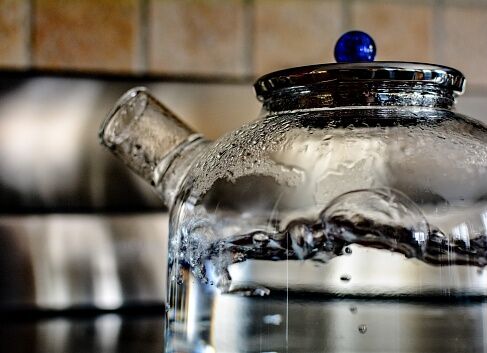 Question came up about what to do after the boil water notice is lifted. Here's the answer:
Flush household pipes/faucets first: To flush your plumbing, run all your cold water faucets on full for at least 5 minutes each. If your service connection is long or complex (like in an apartment building) consider flushing for a longer period. Your building superintendent or landlord should be able to advise you on longer flushing times.
Automatic ice makers: Dump existing ice and flush the water feed lines by making and discarding three batches of ice cubes. Wipe down the ice bin with a disinfectant. If your water feed line to the machine is longer than 20 feet, increase to five batches.
Hot water heaters, water coolers, in line filters, and other appliances with direct water connections or water tanks: Run enough water to completely replace at least one full volume of all lines and tanks. If your filters are near the end of their life, replace them.
Water softeners: Run through a regeneration cycle.
Reverse Osmosis (RO) units: Replace pre-filters, check owner's manual.
Replace other water filters, as they are disposable and may be contaminated. This applies especially to carbon filters and others that are near the end of their life.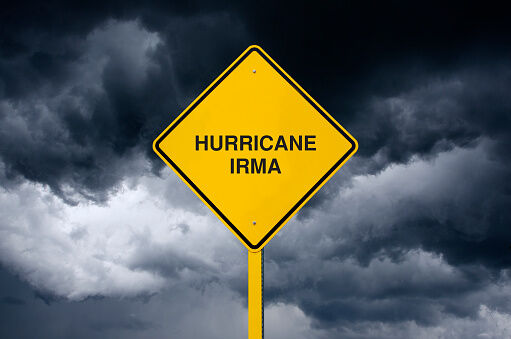 That was a close one! No kidding, Irma came three inches from flooding my house. As it is she flooded my back yard and made a mess of the landscaping. Still fortunate compared to others who suffered serious damage.... Here are some photos, sent to us by YOU! We are so happy and fortunate that we made it through Irma! We love you all, and are thankful that you once again, gave us the honor of being YOUR radio station in good times and in not so good times too!
My award for "Best Irma Laugh....ever!" Goes to whoever this girl is I followed in traffic on Monday.
Some aftermath pictures from Jessica Bishop! Thank you to all who sent us pictures! We were so fortunate in Charlotte County to have only minor damage and inconvenience..Look at what could have happened here!
Drone captures a "bird's eye" view of the devastation, wrought by Hurricane Irma in Naples, FL
The Bottom Line: Good Samaritans in Georgia host a roadside cookout to treat Hurricane Irma evacuees stuck in grid-lock on the interstate.
When
Chad Harrison
was watching the news of all the Florida residents being stuck on Interstate 75 as they were fleeing Hurricane Irma, the man from Valdosta, Georgia wanted to do something for them. So he and some coworkers at his body shop chipped in and threw a big cookout for the evacuees.
"It's a huge storm," Harrison explains. "Being from the south, it's something that we felt like we needed to do. We just take care of our neighbors."
They grilled and had signs that read "Free food for Evacuees" for anyone who wanted to stop and eat. About 2,000 folks were fed and some even got their gas tanks filled. Now that's southern hospitality at it's finest!
Source: Inside Edition

Todd Matthews
Want to know more about Todd Matthews? Get their official bio, social pages & articles!
Read more