It's National Watermelon Day!
Clean Freaks Cares Here's how you can help Clean Freaks help our Veterans in need...Click the blue "Clean Freaks Cares" above to help out! It's Back to School time, and sadly not all families can afford the items needed to be prepared during the school year. Join us this Sunday, from 10am-4pm, at the Wal-Mart Supercenter, King's Hwy, Port Charlotte, as we help Gettel help our students in need! THIS YEAR'S TEXAS STATE FAIR FOOD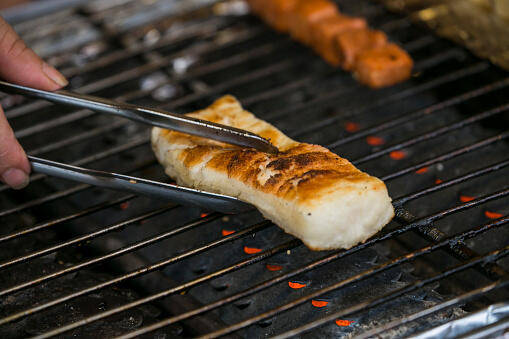 The State Fair of Texas has released the semi-finalists for its 13th annual Big Tex Choice Awards. These are the awards for the most creative food to be served at this year's fair, which starts at the end of September. Three winners will receive Big Tex Choice Awards for Best Taste: Sweet, Best Taste: Savory, and Most Creative. These are the foods in contention:
– Beer Battered Beef Jerky
– Fried Redneck Wedding Cake Balls
– Cajun Fried Deviled Eggs
– Fried Sloppy Joe Flautas with 'Not Cho' Fries
– Crawfish Lollipop
– Fried Texas Dirt
– Deep Fried Bacon Wrapped Mozzarella with Jalapeno
– Ranch Fried Texas Sheet Cake
– Deep Fried Breakfast Cupcake
– Funnel Cake Bacon Queso Burger
– Deep Fried Chicken Noodle Soup on a Stick
– Gulf Coast Fish Bow
l– Deep Fried Fruit Loops
– Oreo Beer
– Deep Fried Reuben
– Pinot Noir Popcorn
– Deep Fried Root Beer Float with Dragon's Breath
– Ramen Grasshopper Cookie
– Dreamy Drunken Sopapilla Cheesecake Bar
– Southern Fried Chicken Monte Cristo
– Fat Smooth
– Surfin-Turfin-Tator Boat
– Fried Arroz Con Pollo
– Texas Fajita Fries
– Fried Cheesecake Stuffed Apple Sundae
– Texas Fried Cowboy Fritters
– Fried El Paso
– The Tamale Donut
– Fried Mango Loco
– Tipsy Topsy Catfish on a Stick
PS From Todd: There are no losers here. A pair of researchers at the Department of Psychology of the University of Warwick in the United Kingdom have come up with what they say are the funniest words in the English language. The team asked participants to rate 200 words on a scale of 1 (humorless) to a 5 (humorous) scale. Remember, though, this study was carried out in Britain.The Funniest Words (from less funny to most)
12. Twerp
11. A** (sorry...too PG-13)
10. Egghead
9. Bebop
8. Tinkle
7. Waddle
6. Twit
5. Nitwit
4. Hooter
3. Booby
2. T** (again...too PG-13)
1. Booty
They also found words that men find funnier than women, and vice-versa.– Words That Women Find Funnier: county, holder, sweat, pleasure, grand, beast, momma, ennui, circus, slicker, sod, comic, humbug, burp, giggle, jester, juju.– Words That Men Find Funnier: hardship, bondage, corn, weld, brand, raccoon, birthmark, czar, chauffeur, buzzard Is it possible to talk on a cell phone, eat and drink (non-alcoholic of course) while driving and be safe? One guy figured out a way... Domino's delivery driver walks pizzas to customer's house when his car breaks down and she helps raise money to get his car fixed.


Ashley Schafer of Flint, Michigan was starting to get worried when the pizzas she ordered an hour before still hadn't been delivered. When she finally got her Domino's pies, they were delivered by Benjamin Houston, who walked them to her door after his car broke down en route.
Houston is deaf and didn't have his phone with him that night, so he had been knocking on doors to try to get a message to his manager at Domino's to explain that his car had broken down, but people were reluctant to open the door to listen to him. When he finally got the pizzas to Schafer, she was understanding but she had no idea he had delivered them on foot until she looked out the window and saw him walking down the street.
Schafer was so appreciative of Houston's work ethic, she called to tell his manager and even started a GoFundMe campaign to raise money "to keep him on the road" or for "new shoes when he goes above and beyond."
Source: Today New app, Calm is a bedtime story reader to help adults go to sleep.


Plenty of people have a tough time falling asleep at night and part of the problem is that we're trying to drift off while holding our phones. But instead of that harsh blue light from electronics that disrupts our rest, now there's a way for grown ups to unwind like we did when we were kids - with a bedtime story.
Calm is an app that features bedtime stories written just for adults. The tales are meant to help us transition from our hectic daily lives to the relaxing night. Instead of stimulating our brains, like TV and scrolling through social media do, Calm is here to "power down your mind."
The stories are like mini audio books, with soothing voices to lull you to dreamland. And you can choose from fiction and nonfiction tales, narrated by different readers. So if British actor Stephen Fry doesn't do it for you, maybe NPR's Laura Sydell is more soothing to you.
Most stories are about 20 minutes long, so you have time to relax before falling asleep. But once we're lying down and quiet, it'll probably only take about five minutes before we're out.
Source: PureWow Lyft partners with Disney to give rides in adorable Minnie Mouse themed vans.


Lyft is working with Walt Disney World to get visitors around in style. Their new transportation pilot will bring guests staying at the BoardWalk Resort and the Yacht and Beach Club Resorts to any destination within the resorts in adorable vehicles they're calling "Minnie Vans."
These vans are painted to look just like Minnie Mouse's signature red polka dot dress! These cuties can hold up to six passengers and they even come with two car seats, so the little ones have a safe spot to ride.
But the best part of the Minnie Vans is that they're driven by cast members wearing full-body costumes - without the giant heads, of course, we want these folks to be able to see when they're driving! So you could be picked up by someone dressed as Goofy, Mickey Mouse, Belle, or Cinderella. How happy would that make the kiddos?
"Playing a part in a family's experience at the most magical place on earth is a dream come true," says John Zimmer, co-founder and President of Lyft.
The Minnie Van service is available from 6:30 a.m. to 12:30 a.m. and you can book one using the Lyft app. No word on whether this program will expand to other resorts, but we predict this will be a popular service.
Source: Southern Living An Ohio couple shared a video of one of their goats really enjoying playtime with a big bouncy ball.


Todd Matthews
Want to know more about Todd Matthews? Get their official bio, social pages & articles!
Read more