It's Red Nose Day.
The fundraising campaign wants to end child poverty around the world.
NBC has dedicated tonight's programming to the cause.
Today is Red Nose Day. In case you were wondering, it's a fundraising campaign for Comic Relief Inc., a non-profit organization that launched in the US in 2015 to end child poverty around the world.
NBC is pulling out the stops for the event. First up, a special edition of "Celebrity Ninja Warrior" will be followed by "Running Wild with Bear Grylls" with Julia Roberts as his special guest. The crowing jewel will be the "Red Nose Day Special" featuring Patrick Dempsey, Ben Affleck, Matt Lauer, and Orlando Bloom – to name a few.
For more information, or to get involved, click here.
Source: NBC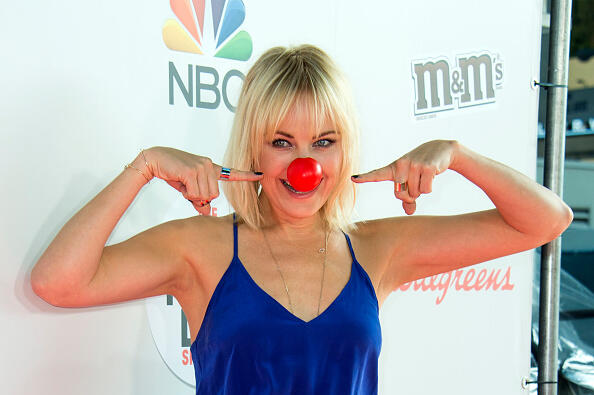 Twitter blasts Kim Kardashian for apparently making the bombing in Manchester about her


After the bombing at an Ariana Grande concert left 22 dead, Kim Kardashian's tweet of support to Grande did not go over well
Many blasted Kardashian for being tone deaf and narcissistic after she tweeted out of photo of her and Grande partying
Kim deleted the tweet, but social media users re-circulated it
Kim Kardashian got herself in hot water with some Tweeters after the bombing that happened at Ariana Grande's concert in Manchester. Posting a photo of she and Grande partying, Kim captioned the tweet, "Concerts are supposed to be a place where u can let loose & have fun. So scary to not feel safe in this world. @arianagrande I love you."
Kardashian quickly deleted the post after receiving widespread backlash for its content. One user responded, "Children died, and you are posting a picture of a party, parents are crying for their child, you are safe with ur armed gardes (sic) #hypocrisy."
The social media backlash came flying at the reality star for hours, with many calling her post narcissistic and tone-deaf. Even after deleting the tweet, some users retweeted a screen shot of the original post and linked it to Kim's page. Ouch!
A weird way of showing up at the prom.
The Bottom Line: A homeless man who helped victims of the terrorist attack at Manchester Arena is being given a leg up.


A homeless man who rushed to help wounded people after the attack at the Manchester Arena is being called a hero and now people have stepped forward to help him too. Stephen Jones was outside the arena when he heard the bang and felt the explosion, so he ran to offer aid to the people who needed it.
Because of his brave efforts, one woman has set up an account on the charity fundraising site Just Giving, which has raised more than $35,000 so far. And DavidSullivan, joint-chairman of English Football club West Ham United and his son, David Jr. used social media to track down Jones and they're now working out how to pay his rent for six months and help him find job opportunities.
"We are human, we still have a heart, we still have that instinct to help people out that need help and that's what we are doing," Jones explains. "If I didn't help, I wouldn't be able to live with myself for walking away and leaving kids like that."
Source: KTLA
Illusions to test your brain...Let's see how you do!
If people are stupid enough to do something like this, we can be stupid enough to watch.

Todd Matthews
Want to know more about Todd Matthews? Get their official bio, social pages & articles!
Read more