Morgan Evans Experiences 'Shark-ing' Encounter While Surfing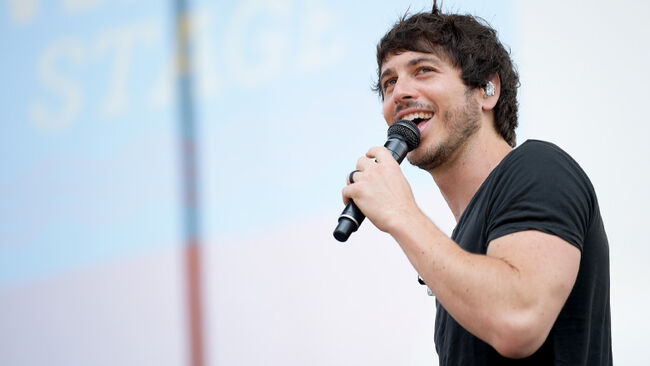 From box jellyfish to killer crocodiles, Australia is well known for its deadly animals. However, that doesn't stop Morgan Evans from dipping his toes into the surf with his favorite longboard.
Morgan recently shared a close call that he experienced that rivals shark week. Morgan tells People, "I was paddling back out, and I went underneath a wave, and I popped back up. Then as the next wave was coming towards me, I saw it swim through the wave sideways so I could see it side on. I think it was at least four feet. It was big -- not like eat-you-alive big, but take a limb off, probably."
While music is Morgan's favorite pastime, surfing could easily be a close second. Fortunately, he emerged from the water unharmed.
Talk about a 'shark-ing' encounter. Kelsea Ballerini says it is potential incidents like this that keep her from entering the ocean.
Morgan isn't the only one being shocked by sharks. Divers recently discovered one of the biggest sharks on earth while diving off Hawaii.
RELATED: Kelsea Ballerini Fell In Love with Fiancee 'Three Weeks In.'
Photo Credit: Getty Images.