Luke Bryan Teaches His Kids How To Make Homemade Snow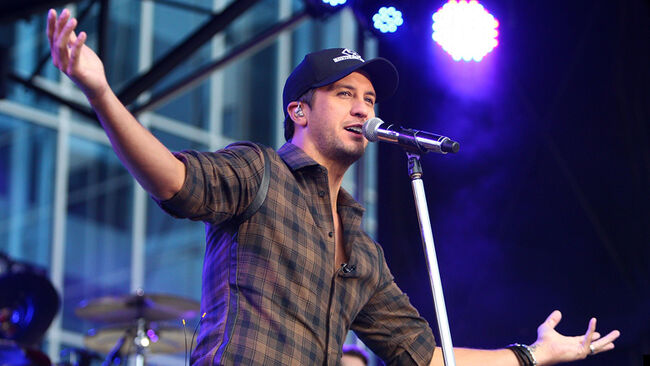 Over the weekend, Old Man Winter crept into Nashville, but the projected forecast left something to be desired for snow-loving Middle Tennesseans.
Luke Bryan stepped up and proved to be the unconventional rainmaker with this crafty solution to creating more than a few centimeters of snow. The Bryan family unleashed a snow machine, which was a Christmas present from Santa and they took full advantage of the plunging, but dry temps.
Luke shared a video of his family smiling and playing from the top of a small mound of snow in their backyard. The engine of snow machine was heard blaring in the background as fans watched it pitched the quickly made ice particles into the air, drifting out across the brown grass.
"Santa Claus brought the boys a snow machine we had our first snowmaking weather. Yep. Thank you snow at home."
Luke and his family love the snowy outdoors. Recently Luke whisked his family away for a snowy escape that included skiing and snowcapped adventures to celebrate the New Year and wife, Caroline Boyer Bryan's birthday.
Luke Bryan Celebrates Wife's Birthday In A Special Way
Luke will be hitting the road for a number of festival appearances this month — his upcoming gig will be a four-day set at Crash My Playa Fiesta in Mexico from January 23-26 followed by his 'Sunset Repeat Tour' kicking off on May 31st in Philadelphia.
Luke Bryan Announces 2019 'Sunset Repeat Tour': See The Dates
Photo Credit: Getty Images.