Garth Brooks' New Album Is Literally 'FUN'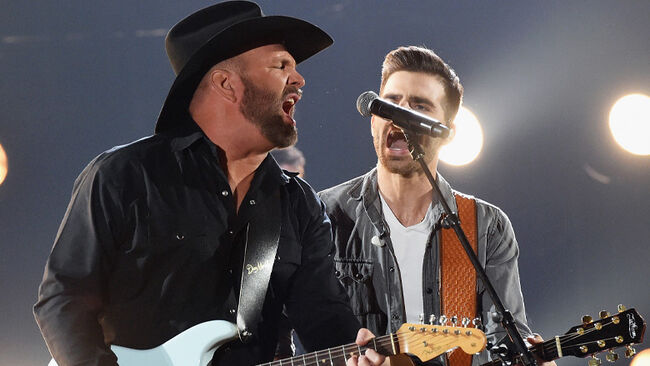 Move over Cindy Lauper. Girls aren't the only ones who want to have 'Fun.'
Global superstar & award-winning entertainer, Garth Brooks has revealed the title of his album! On Monday, during his weekly Inside Studio G Facebook Live event, Garth shared that the album will be called, "Fun" and serves as an accurate depiction of the process that led to its creation.
"It's just the 'Fun' album," said Brooks. "It's just been a fun process to go through, especially being off from touring where you don't have to worry if your voice is gonna be able to go in for sessions or not."
Brooks is hopeful that the project's recordings will be finalized this week, making the album available to fans by the spring of 2019. Garth is a fan serving artist and has devised a special package for those who are too eager to wait.
Pre-orders are available for fans via Amazon and will include the honky-tonking single, "All Day Long," the touching ballad "Stronger Than Me," which Brooks debuted during the 2018 CMA Awards, and a preview of two unreleased tracks that will be included called, "Courage of Love" and "The Road I'm On."
On March 9th, Garth will be hitting the road on his 'The Garth Brooks Stadium Tour' which features 30 stadium shows. Garth readies fans for this three-year tour by serving a challenge to fans asking them to try and keep up by attending all 30 shows. "I'm going to challenge one person on this planet to come to all 30 shows."
Are you up for the challenge?
How Has 'Flashlight Mode' Changed The Garth Brooks Concert Experience?
Photo Credit: Getty Images.